The HeartBeat
A Message from Pastor Angela
Going All In
Last month, I wrote about the Godly Play training that I would be attending in November. (Please read last month's article to learn more). One of the best parts of this way of telling the Bible stories is that the manner of telling the stories helps one to enter into the story and experience God in new ways. The story that is told about the season of Advent says that this time of preparation is vital so that we can fully experience the mystery of Christmas.
On December 1st, we will begin this time of preparation, and I invite you to think of the next four weeks as your time to get yourself ready to experience the mystery to come! If you haven't done so yet, spend time contemplating how you will do your preparing. Will you continue life as normal or can you find a way to include time for prayer, reflection, and wonder? Or even more, will your days become fuller than normal with holiday parties, shopping, decorating, baking, etc.? Will there be no room left for pondering and preparing for the mystery?
I don't want you to miss the mystery all together so I'd like to offer you a couple of resources that I've used in the past that I find to help my time of reflection and preparation. Perhaps they will help you as well. The first is the Advent Conspiracy materials. Basically, it is a challenge to conspire to experience Advent despite the craziness of the world around you. Even the introduction video might give you some food for thought as you get ready for the coming four weeks! You are invited to Worship Fully, Spend Less $, Give More, and Love All by giving more presence and fewer presents. Check it out <www.adventconspiracy.org&gt. There are also resources for Bible study and devotions on this website.
Another great place to go to for online resources is through the order of Episcopal brothers called the Society of Saint John the Evangelist. I spent many days on retreat and other times of worship with these brothers while I lived in Massachusetts. They have an online Advent Calendar, as well as O Antiphon reflections, and daily advent reflections that can be sent to you via email. You can work to incorporate some of these things into your daily preparation. These small things can offer add just a few moments of prayer to your otherwise busy day and will certainly make a big influence. You can find their materials here <www.ssje.org/advent>.
Blessings and greetings to you all as we enter into a new church calendar year and closer to the Christmas and New Year holidays. May you make time to prepare for the celebration of the mystery of Christ's birth!
Yours on the journey,
Pastor Angela Freeman
pr.angela@lchwelcome.org
Youth Group
Sunday, December 1st, 5:00–8:00 PM
Next gathering of our O'ahu Youth Group will be at Calvary by the Sea in 'Āina Haina. All teenagers welcome, bring a friend! Christmas themed gathering!
Karol's Karolers
Sunday, December 8, 7:30 PM
For those of you who came to the free concert last Christmas season, you may be interested to know that we are offering another free Christmas concert this season at LCH. For those of you who are new to our group, we are a seasonal choir composed of singers from various choral groups around town. Our goal is to share holiday cheer with the Honolulu community by performing Christmas music from many countries, including some old favorites. The concert is approximately 50 minutes in length. Please join us to get into the holiday spirit!
Movie Night
Saturday, December 14, 7:00 PM • Isenberg Hall
The featured movie will be Miracle on 34th Street (1947). This is a free family friendly event sponsored by the Stewardship Committee. There will be free popcorn and drinks available. Bring along your own blanket, mat, or beach chair.
Beer and Carols
Monday, December 16, 7:00PM at Gordon Biersch
Come and fellowship, sing carols, praise God through song, and be in the community all at the same time! You can order what you want from the bar and the menu. Please note that their Happy Hour ends at 6:30 in case you want to get their earlier. Questions or for a ride, contact Pastor Angela at <pr.angela@lchwelcome.org>.
Writers' Workshop
Monday, December 17, 7:00–8:00 PM

Writers' Workshop will have its last get-together of 2013 at LCH. For information, please contact Kathryn Klingebiel through the Church Office (941-2566).
A Christmas Tea for Kūpuna and Girls
Saturday, December 21, 4:00 PM in Isenberg Hall

You are cordially invited to a Christmas tea honoring our kūpuna (seniors) and girls on Saturday, December 21, at 4:00 PM in Isenberg Hall at the Lutheran Church of Honolulu. A variety of teas, entertainment, and a light repast will be available for your enjoyment. Guests are requested to bring their favorite teacup and a story to share about their cup. Gloves and hats are encouraged by not required. Please reply to your hosts, Pastor Jeff Lilley and Mrs. Jean Lilley at <lilley.j@gmail.com> or by return post.
Come Deck the Halls!
We will be setting up the LCH nave for Christmas on Monday, December 23, 9:00 to 11:00 AM. Come help us decorate.
Adult Forum Schedule
Sundays, 9:20 AM in the Boardroom
On December 1st, Adult Forum will present introductory studies of Christianity, God, Jesus, and your faith by Pastor Angela Freeman utilizing Animate Faith study techniques. These techniques will undoubtedly affect your understanding of your Christian faith.
On December 8, 15, and 22 Wayne Gau will continue our series on famous theologians with presentations about St. Augustine's "City of God," a brilliant treatise prompted by the fall of Rome in 410. All members and friends are invited to join us.
Committee/Interest Group Chairs

This fall at LCH we have been considering the lilies of the field (Luke 12:27–32). We watched the famous film with that title starring Sidney Poitiers, Pr. Angels opened up this text in her sermon, and many of use meditated on this text in our prayer lives.
Weeks moved forward, and as the congregation met to consider calling our second pastor on a permanent basis, we saw evidence of our collective response to Jesus' call, "Do not be afraid, little flock." Now we have evidence of individual responses as more than 30 commitment cards have been turned in. The number of pledges showing increases of the recommended 10–12% (and more) demonstrates our individual faith in God's presence in our lives.
We know that the most important commitment each of us makes is in our hearts, but if you have not yet turned in your card and made that commitments concrete, we encourage you to do so at your earliest convenience. There cards and EFT forms in the ushers' stand in the back of the Nave and online at <www.LCHwelcome.org/stewardship>.
All of us on the Stewardship Committee send our thanks for the deep commitment of our members to the work God has called us to in this place.
In thanks and service,
Your Stewardship Committee
April Smith, Bill Potter, Karen Fay, Pam Buckley
Call Committee
A call committee has been formed to guide LCH through the process of calling a second full-time pastor. Members of the call committee are, Amanda Lippert, Chuck Huxel, Mary Fastenau, and Pastor Jeff Lilley.
At the congregational meeting in October 2013, the congregation affirmed the decision to move forward with a second full-time pastor. As you hopefully know, Pastor Angela Freeman is serving with us on a 2 year term call (contract) relationship. The decision was made to move forward with a normal fulltime call but not to open the call process to other candidates.
The call committee will communicate with you about this process and guide a congregational meeting where the call vote will take place. The call vote will take place on the same Sunday as our scheduled annual meeting January 25th. For more information or questions, contact Pastor Jeff Lilley at <pr.jeff@lchwelcome.org>.
A Message from Pastor Jeff
It came upon a midnight clear, that glorious song of old.
Aloha friends,
There are very few things in my life about which I am old fashioned. The short list looks something like this: navigation, knots, cooking, and Christmas.
True confession, I am an unabashed, unashamed conservative when it comes to celebrating the birth of Christ. I love the old hymns. I like to sing "Silent Night" at the end of the service on Christmas Eve; and I prefer real Christmas trees. I watch "A Christmas Carol" at least five times in three different versions (George C. Scott's portrayal of Scrooge is excellent), and I think "It's a Wonderful Life" should be on everyone's required movie list. But most of all, I am old fashioned about wanting to keep Christmas a time of sharing the best of what God has to offer to each of us: love, kindness, forgiveness, hope, and courage.
Christmas movies are important because they draw out the best and worst in human nature. For instance, I see in George Bailey (in "It's a Wonderful Life") a person struggling to realize his dreams and constantly failing to meet them because he lives his life to help others. Only when he is in trouble himself does he see how the small kindnesses and acts of compassion on his part have made huge differences in the lives of his family, friends, and community. He is made new even though he remains in the same small town working for the same small firm.
The genius of Ebenezer Scrooge is that he actually likes being a miserable old curmudgeon and believes whole heartedly that he is happy. His brutish shell is cracked by Tiny Tim who proclaims sweetly, "God bless us every one!" It is not evidence of his misdeeds that moves Scrooge to compassion, but an undiscovered, carefully hidden longing for love. In the moment he sees love, Scrooge is redeemed.
Christmas can, if we let it, begin to open us up in the same way. The story of the little child gives us a glimpse into God's incredible love for us and a moment of joy as we encounter God truly with us. We are reminded by the angels on that clear night that the days are "hastening on," yet God is all the while unfolding peace on the whole world. In the rush of Brown Thursday, Black Friday, and Cyber Monday it is sometimes hard to remember that these are the days set aside to prepare for the birth of the Christ child. May these be days when the stories of our lives are transformed by God, who comes to us as a child. And may we share that peace with all we meet and bring joy, compassion, and ourselves to those in need.
Aloha,
Pastor Jeff Lilley
pr.jeff@lchwelcome.org
May God bless you and keep you in these holy days, and may the joy of Emmanuel, God with us, descend on you and your house.—Pastor Jeff and Jean
Holoholo Pick-Up for November
Thursday, December 12, 2:00–4:00 PM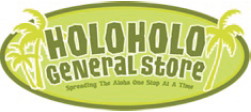 December 12 will be the only pick-up this month due to the holidays. The Holoholo General Store is a Community Supported Agriculture organization, or CSA, that works with the Lutheran Church to bring you fresh produce from multiple, local farms. Want to join? Visit <www.holoholostore.com>.
January 5, 2014 • 5:00–7:00 PM
Christ Lutheran Church
95-361 Meheula Hwy., Mililani
dinner, worship,
and the art of story-telling
The First Christmas
The Sunday School children have been enthusiastically practicing for a play, "The First Christmas," that they will give to the congregation at the 5:00 PM Christmas Eve service. This is taking the place of our usual Jesse Tree presentation. We hope to see you there.
Time to Order Your Poinsettias
Please use the form in your bulletin or drop a request by the church office to help us purchase poinsettias. You may designate them as a memorial to someone, they will beautify the nave at Christmas, and you may take them home after the Christmas service.
Attendance and Offerings for November
Date
Worship Service
Attendance
Offering Fund
Offering Amount
November 3
8:00 AM Service
55
Offering
$2,812.00
10:30 AM Service
89
Sunday School Offerings
$2.00
Evening Prayer
19
Social Ministries
$55.00
Total
163
Mission Campaign
$195.00
November 10
8:00 AM Service
54
Offering
$2,363.00
10:30 AM Service
67
Sunday School Offerings
$2.00
Total
121
Mission Campaign
$25.00
November 17
8:00 AM Service
50
Offering
$2,518.00
10:30 AM Service
67
Sunday School Offerings
$5.00
Evening Prayer
21
International Relief
$75.00
Total
129
Mission Campaign
$495.00
November 24
8:00 AM Service
62
Offering
$2,667.00
10:30 AM Service
75
Sunday School Offerings
$2.00
Total
138
International Relief
$200.00
Angel Network
$10.00
Mission Campaign
$185.00
Prepaid Pledges 2014
$1,000.00
Prayer Requests
Carl
Karen
Stephen
Gene
Marvin
Trinity
Jeff
Paul
Yoland
December Birthdays
Date
Name
12/03
Betty Petersen
12/04
James Sullivan
12/04
Jerelyn Watanabe
12/06
Jean Lilley
12/09
Masako Schwalbenitz
12/10
Tom Juvinall
12/12
Penny Lawhn
12/17
Carly Schweigert
12/18
Jacob Burkman
12/18
Adelheid Khuehnle-Wallace
12/19
Andrew Yeh
12/20
Peggy Anderson
12/25
Nicole E.-N.
12/23
Michael Burnett
12/23
Linden Doescher
12/24
Sophie C.
12/28
Welmon Walker, Jr
LCH Worship Participants
LECTOR
Jeff Yost
Adriane Clissold
Amanda Lippert
Peggy Anderson
Gary Brauer
Tami Brauer
Jim Sullivan
Jimmy Castro
Jean Lilley
COMMUNION
ASSISTANTS
Peggy Anderson
Kirsten Yost
Mike Formby
Sheena Lim-Urban
Jim Sullivan
Carolyn Koehler
Don Johnson
Chuck Huxel
Peter Lee
Mike Formby
Amanda Lippert
Sheena Lim-Urban
Amanda Lippert
Peggy Anderson
Kirsten Yost
Stephanie Luuloa
Sheena Lim-Urban
Chuck Huxel
Mike Formby
Peter Lee
LAYING ON
OF HANDS
Stephanie Luuloa
ACOLYTE
Grant Y.
Sophie S.
Hunter N.
Wyatt Y.
Dylan D.
LECTOR
Randy Castello
Peter Flachsbart
Fritz Fritschel
Aaron Gould
Roy Helms
Peggy Brandt
Mark Russell
DEACON
Mary Fastenau
Jim Cartwright
Bob Zimmer
Frank Haas
Mary Fastenau
SUB-DEACON
Bob Tellander
Frank Haas
Jim Cartwright
Mary Fastenau
Jim Cartwright
COMMUNION
ASSISTANTS
Randy Christensen
Phyllis Hormann
Randy Christensen
Bob Zimmer
Bob Tellander
John Bickel
Phyllis Hormann
Josie Bidgood
Bob Zimmer
Bob Tellander
LAYING ON
OF HANDS
John Bickel
ACOLYTES
Nathalie J.
Coco J.
Miranda L.
Savannah M.
Miranda L.
Savannah M.
Lillie J.
Coco J.
Max W.
Reid W.
TIME
5:00 PM
LECTORS
Nathalie J.
Skyler Y.
COMMUNION
ASSISTANTS
Peggy Anderson
Jim Sullivan
Sheena Lim-Urban
ACOLYTE
Dylan D.
TIME
10:30 PM
10:30 AM
LECTOR
Randy Castello
Aaron Gould
DEACON
Jim Cartwright
Frank Haas
SUB-DEACON
Jeanne Castello
Bob Tellander
COMMUNION
ASSISTANTS
Josie Bidgood
Bob Tellander
Carolyn Koehler
Phyllis Hormann
ACOLYTES
Bob Zimmer
Mary Fastenau
Reid W.
Max W.
HeartBeat Deadline
Next HeartBeat Deadline is Tuesday, December 17!
---

Copyright © 2013 Lutheran Church of Honolulu
1730 Punahou Street, Honolulu, HI 96822 • 808-941-2566
Comments welcome at webmaster@lchwelcome.org