The HeartBeat
Message from Pastor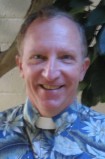 Brothers and sisters in Christ,
In January 1989 I was invited to attend a worship service at the Washington Navy Yard at which President-elect George H.W. Bush and wife Barbara would be present. While other expected dignitaries would join this small military family chapel for worship, the new First Family had made it clear this was not a publicity event. They were desirous of an intimate opportunity to worship the One who is the ultimate authority and power and to do so in the company of the people they were swearing to support and defend.
President Bush told those of us greeting him afterward that he could not imagine beginning the new year, much less taking on such a monumental calling, without seeking the guidance of God and asking for the support of the people.
Each of us would do well to likewise recognize that we need not attempt to deal with life and its challenges alone. As we begin The Year of Our Lord 2007, I invite you to make this a year with your Lord. Whether or not you make New Year's resolutions, start the new year with the resolve to seek the guidance of the Holy Spirit throughout the weeks and months ahead.
In reflection, 2006 was a year in which you said farewell to a beloved pastor and opened your hearts to me. You came together to sustain and to expand the mission and ministry of LCH. You met emergent needs of our community and responded to our own congregation's needs. Your spirit of aloha is unparalleled.
We as a family of God will have many opportunities this year to support one another, to minister to our community, and to prepare to welcome a new pastor. I look forward to the months ahead as your pastor and to celebrating with you when you greet a new shepherd.
I remind you that the Greek words for Synod suggests that we are to be "on the road together." We are not meant to walk life's pathways alone. Let's walk together along the path God lays out for us in the Light he provides.
May God richly bless you,
Pastor Steven
Annual Meeting Part 1 Report
At the annual Congregational Meeting Part 1, held on December 17, the following new Council members were elected:
Brian Weis—3 years
Stephen Miller—3 years
Mary Fastenau—3 years
Jim Niermann—3 years
Karyn C.—1 year (youth representative)
Don Person gave an update on the Capital Campaign; Treasurer Michael Burnett gave out copies of the proposed 2007 budget for review and approval at the February 4 Congregational Meeting Part 2; and Jimmy Castro gave an update on the Call Committee.
January 1, New Year's Day—German Vespers
The LCH Choir and Bach Chamber Orchestra will present Bach Cantata No. 41 and Johann Kuhnau's "Magnificat" for New Year's Day at 4:00 pm.
Pastor Fritz Fritschel will preach in German for this service.
Bring your friends to this unique event!
The Lutheran Church of Honolulu Abendmusiken Concerts 2006-2007
Presents MARILYN MASON, Organist
Works by Bach, Buxtehude and Pachelbel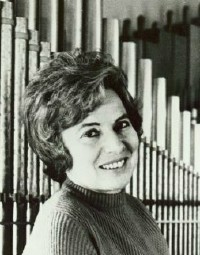 Sunday, January 14, 2007 at 4:00 p.m.
Admission $12.00/adults, $10.00/seniors, $8.00/students
Ample free parking at 1817 Poki Street
Among the important influences on the American organ scene in the second half of the 20th century, Marilyn Mason certainly has made a lasting impact in her distinguished career as concert organist, lecturer, adjudicator, teacher, organ consultant, recording artist, and by the nearly 75 organ works she has commissioned. Her name commands immediate recognition among organists today, confirming her impact more than 50 years after she made her debut.
Dr. Mason is University Organist, Professor of Music, and Chairman of the Organ Department of the University of Michigan in Ann Arbor. Her affiliation with Michigan began in 1944 as she began her undergraduate studies there under Palmer Christian, later completing her Major in Music degree. And, except for a year spent in France, where she studied under Nadia Boulanger (analysis) and Maurice Duruflé (organ) and time studying for her Doctor of Sacred Music degree at Union Theological seminary in New York, she has spent her entire career in Ann Arbor. Dr. Mason has been, consistently recognized by the faculty; first, as an undergraduate, she was awarded the Stanley Medal, the highest award given to any music major. Later, in her teaching career, her colleagues presented her with the Distinguished Faculty Award, and music alumni awarded her the first Citation of Merit. During her time at Michigan, annual summer and fall organ music conferences have become regular highlights, she has led organ tours abroad to see and hear historic organs, and the Marilyn Mason Organ was installed in a specifically-built recital hall. The organ, built by C. B. Fisk, is a replica in the spirit of the instruments of the 18th century organ builder, Gottfried Silbermann, whose organs Bach knew well.
Dr. Mason has performed on every continent, save Antarctica. She was the first American woman to play in Westminster Abbey, the first woman organist to play in Latin America, and the first American to play in Egypt. She has served as judge at nearly every major organ competition in the world. Her dedication to modern organ music is evidenced by the names of influential composers who have written for her: Albright, Bolcom, Cook, Cowell, Creston, Diemer, Haines, Jackson, David Johnson, Jordan, Krenek, Langlais, Lockwood, Near, Persichetti, Sowerby, Wyton, and Young. Dr. Mason is currently recording the complete works of Johann Pachelbel for the Musical Heritage Society. In 1987, Dr. Mason was awarded the degree Doctor of Music honoris causa from the University of Nebraska.
Dr. Mason was the teacher of Honolulu organists John McCreary and Samuel Lam.
Fellowship Dinner and Christmas Trolley Ride
The Fellowship Committee and guests enjoyed dinner at Kincaid's Restaurant followed by a trolley ride on December 10th.
Deep Religious Pluralism
Major religions of the world are often depicted as being in conflict. Yet representatives of the major faiths frequently look for better ways of understanding each other. What might a perspective from process theology contribute to this urgent situation? The next session in the Process Theology Series is on Saturday, January 13, 2007 from 9:30 - 11:00 a.m. Discussion, open to the public, will be led by Fritz Fritschel.
New Lutheran Hymnal
A workshop on the new hymnal will be held Saturday, January 20, at Calvary by the Sea. The cost is $25.00 and includes a personal copy of the hymnal plus lunch. Deadline for registering is January 13. Individuals should register via the ELW Workshop link at <www.PacificaSynod.org>.
Annual Reports
The Annual Report from each committee is due in to the church office by Monday, January 15, 2006, to be collated for the February 4 Annual Meeting. Please e-mail your report to <lch@lchwelcome.org>.
Writers' Workshop
Writers' Workshop will meet for its first get-together of the new year on Monday, January 15, at 7:00 pm in the pastor's office on the LCH campus. All are welcome! For more information, please contact Kathryn Klingebiel through the Church Office (941-2566).
Food for Thought
Food for Thought will meet for our usual monthly potluck supper and discussion at the home of Irmgard Hormann, on Saturday, January 20, at 6:00 pm. All are welcome. For information, please contact Kathryn Klingebiel through the Church Office (941-2566).
Pastor Steve will be away...
Pastor Steve will be attending the Bishop's annual Hukilau retreat at Volcanoes National Park, January 22 to February 2. Please call the parish administrator if you are in need of pastoral care during his absence.
Pastor Diane Martinson-Koyama, a Lutheran chaplain at 'Iolani Schools, will be the guest preacher at both services on January 28. Please welcome her back and take the time to get to know her better.
Call Committee
Robert L. Zimmer
The members of the Call Committee are proceeding with due diligence to find a new pastor for our church. We have had our first video conference with one of those available for call. I think we all thought this part of the process would make things a little easier; however, it went the other way and gave us much more to think about. We want to thank Pastor Steve who is able to provide help to us in our thinking and also Pastor Kruger at Kihei Lutheran for providing his time in helping us. What can you do for us? Just keep praying for us.
Stewardship
On behalf of the congregation, your Stewardship Committee extends heart-felt thanks to everyone who has turned in a Time and Talent sheet and/or Pledge Card. We are grateful for these tangible expressions of your support for the ministry of our congregation.
The committee has compiled the Time and Talent sheets and distributed them to committee chairs and others coordinating activities. Everyone who indicated a desire to participate in a particular area/activity will be contacted by the appropriate committee. We will follow up to ensure that this is being done. LCH values and appreciates everyone's willingness to share their time and talents!
As of December 20, 2006, a little less than $142,000.00 in member pledges has been received from 53 individuals/households, along with two pledges from children in our Sunday School. The draft 2007 budget has $243,825.00 for member/plate offerings. Bill Potter, our financial secretary, will combine the pledges received with estimated giving for those who have not pledged and forward that total to the finance committee for their consideration as they refine the budget. If you have not already done so, please consider pledging a portion of your treasures for 2007. Pledge cards are available from the ushers on Sunday mornings or at the church office during the week. It is not too late to pledge!
Mahalo for sharing the "first fruits" of all that God has blessed us with!
What's New on the LCH Website?
Our LCH website continues to chronicle the life and worship of our congregation. Since our last Heart Beat, there are new stories on the Congregational Life page about our Ministry Fair at the end of November, the Jesse Tree, and the Fellowship Committee's dinner and trolley event on December 10. We have also added pictures of the "O" Antiphon banners from Advent Procession to the Paraments page (in the Worship section).
If you want to find out more about the Jesse Tree, follow the link from the Congregational Life page to a page in the Children's section with pictures from last year's Jesse Tree Pageant and the study guide, which explains all of the symbols on the Jesse Tree.
The Capital Campaign page now has Don Person's update from the first part of the Annual Meeting, as well as a tally of moneys received and spent on the campaign. The tally of money received will be updated as additional contributions come in.
Don't forget that the website has a calendar listing all the activities at LCH. There are links from the home page and from the Congregational Life page. This calendar is an easy way to check the day or time of any church activity.
Save the Food Basket
Thank you very much for all of your contributions to Save The Food Basket. In the end, you gave one-hundred-percent of what they needed. The items were distributed on Saturday, December 16, to a group of men, women, and children who have HIV/AIDS. What made the giving so wonderful was by providing these needed items, they were able to buy nutrition with what little they have. Thank you very much on behalf of each one of them.
Donate your airline miles
No question about it, the Beckerath organ at LCH is a priceless musical instrument. Like a house or other piece of architecture, it periodically needs refurbishment and maintenance. Although our organ was last refurbished ten years ago, we have since found that there is a tremendous amount of dust in the case, owing to construction in the nave in the past few years. The pipes also sustained some damage by an incompetent tuner. Fortunately, one of the original installers of the instrument, Hans-Ulrich Erbsloeh, is still living, and will be coming with an assistant in 2007 to put the organ in its original, pristine condition. To save on airfare costs, we would like to ask you to consider donating airline miles to a central account. If we can pool our miles together, we can save on two airfares from Germany. Contact Katherine Crosier at <crosier3@gmail.com> to donate your miles.
Punahou Carnival Parking

Attention volunteers, youth and adults! Mark your calendars for Friday, February 2, and Saturday, February 3, for the Punahou Carnival parking. This has been a traditional fundraiser for the Youth Group where we offer parking to carnival goers. All proceeds from this event go to the youth fund. Thank you to those of you who have signed up at the Ministry Fairs. If you haven't signed up for a shift, there are numerous time slots available to cover the lots on Friday from 7:00 am till midnight and on Saturday from 9:00 a.m. till midnight. The sign-up sheets will be available again. We would like to have all shifts, with the exception of Friday morning and early afternoon, covered with a combination of youth and adults.
This is a great fellowship opportunity, whether you want to catch up with someone you know, or get to know someone you may not know very well. So, plan to join in the excitement of the annual Punahou Carnival. Light refreshments will be available, and if you desire, you can go across the street after your shift and enjoy the festivities.
Looking ahead
While Lent does not begin until February 21, planning for the mid-week "soup supper and service" with follow-on book study is already underway. This year Pastor Steve has selected The Case for Christ by Lee Strobel as our study material. For those who would like to begin reading early, books are on hand and may be purchased for $14.00 each in the church office.
Those wishing to lead any of the mid-week studies are invited to contact Pastor Steve.
Mahalo to:
Jeanette Hansen and Brian Weis for arranging the dinner at Kincaid's and the Honolulu City Lights trolley ride
Vicki Gorman, Anna Womack, the teachers and the children (and parents) who presented this year's Jesse Tree
Pastor Fritz for assisting Pastor Steve with visitations in December and for his latest Process Theology workshop.
Carol Langner for overseeing this year's Fasting and Feasting program.
All who contributed the two large boxes full of Toys for Tots and SSGT Stephen Schmidt for being our representative
All who purchased new hymnals
All who donated the 44 poinsettias that decorated the altar at Christmas
The hospitality committee for hosting the potluck brunch following the December 31 service.
Mahalo to the following for their poinsettia donation(s):
Carolyn & Fred Benco (4)—in memory of Bhame Rana, Tokinori and Kimiko Ishikawa, Ray Ishikawa
John Bickel (3)—in memory of William Bornemann, Ella and John Bickel
Josie Bidgood and Chuck Pearson (3)—in honor of Claire Jacoby, Casey McLenahan, Charles Avery Pearson
Michael Burnett (3)—in memory of his mother, father, and sister
The Castello Family (1)
Jimmy and Olivia Castro (2)—in honor of the children of the congregation
Carl and Kathy Crosier (7)—in honor of Dorothy Chu and Stephen Crosier; in memory of Kitman Au, William Crosier, Inga-Liull Runquist, Mary Granaas, and Jame Holloway
Mary Fastenau (2)—in memory of Miriam Fastenau and Mabel Fastenau
Jean Geil (2)—in memory of Godwin Chu
Jeanette Hanson (2)—in honor of DJ Hanson, grandson; in memory of Mother Leota Harr
Sylvia Hormann-Alper (3)—in honor of Aunt Irmgard "Ingi"; in memory of Uncle Helmuth "Tutti" and Father Bernhard "Bobo"
Pastor Steve Jensen (1)—in memory of Loved ones
Dot Lee (1)—in memory of Robert Lee
Billie J. Ries (2)—in memory of The Ries Family and The Ardisson Family
Bob & Marlise Tellander (2)—in honor of Phine Feldbrugge; in memory of Arne and Helen Tellander
Gerda M. Turner (1)
Jerome Vasconcellos (2)
Lois Watanabe (6)
Brian Weis (2)—in memory of Vernon and Marian Weis and Marjorie Jenkins
Kona Earthquake Response Update
LCH contributed $1958.00 to the families in Kona affected by the October earthquake and we were able to obtain some additional matching funds from Thrivent. Total Hukilau contributions reached $9, 152.15 to date. In response, our sister congregation's Pastor Randy Mundt and council president Bill Beljean wrote:
Mahalo nui loa for your thoughtfulness and generous gifts given to the Lutheran Church of the Holy Trinity. We so deeply appreciate you remembering us here on the Big (Shaking) Island! We are overwhelmed by the Christian love shown to us by your prayers, phone calls, and now, this support.
Your gifts will be distributed to members who have personally requested them in early December. As one would suspect, since the Thanksgiving Day 5.0 aftershock, still more damage is being found. These offerings will certainly help. More than that, they remind us of our connectedness to the other ELCA congregations. There truly is a spiritual Hukilau between us all.
Again, mahalo in His name!
Pastor Randy added: "Thanks so much for the generosity of LCH. Nearly $2000 is a great witness of your people's compassion and care to the members of LCHT. I hope that our people will, not only be blessed by these gifts, but will learn how to give to others beyond themselves. Thanks for 'priming the pump' of giving."
Hukilau News
Disaster Preparedness
Pastor Steve and several Hukilau pastors recently received certification through Pacific Health Ministry and the Red Cross as "Spiritual Care Providers" in time of disaster.
The Hukilau congregations and those of all other faiths on Oahu are invited to attend a workshop presented by Pacific Health Ministry on Sunday, February 11, from 2:30 to 5:30 pm at Central Union Church's Parish Hall. This is designed to help individuals and congregations:

Prepare and Protect Homes and Families
Discover Available Community Resources
Learn How Religious Communities and Congregations Can Serve Their Neighbors

The Intra-Lutheran Emergency Response Team (ILERT) created by Pacifica Synod and funded by Lutheran Disaster Response (LDR) is looking for interested members of our congregations to join the team. Training will be provided and skills and experience already available will be utilized. Please contact Pastor Steve if you are interested in assisting.
Oahu Youth Education and Activities (OYEA) Ministry
A Youth Concert by "Tangled Blue", who performed at this year's ELCA Youth Gathering, is being sponsored by OYEA and will be held at Calvary by the Sea on January 27 beginning at 3:00 pm. Renowned (at Calvary) chef Bruce Kau will provide a free BBQ and the performers will lead a "talk story" session. Free tickets will be given to Hukilau youth for themselves and their friends.
Camp WAPO plans are being made, with the addition of a New Orleans service project hosted by Lutheran Disaster Response and Habitat for Humanity this year. The June 28–July 14 dates were specifically chosen so those entering grade four through those completing grade twelve will be included. An overnight at Mall of America will be included between camp and New Orleans. The anticipated cost for flights, ground transportation, camp fees, hotel, and minimal food and lodging fees in New Orleans, totals roughly $2,000.00 each. OYEA will provide information for those only able to attend the camp or the service project.
All Hukilau congregations are actively planning a number of fund-raisers so that no youth or chaperones that wish to go will be denied because of lack of funds.
In order to obtain cheaper group rates and secure limited seats, deadline for reservations and a $50.00 non-refundable deposit, is January 14.
An informational meeting regarding the summer trip will be held on January 7 at St. John Lutheran in Kailua beginning at 7:00 pm for interested parents and youth. Please plan to attend.
The web site for Camp WAPO is <www.campwapo.youthsite.org>. See Pastor Steve or Fred Benco for additional information.
Joint Confirmation
The next Hukilau joint confirmation event will be January 7 from 4:30-7:00 pm at St. John Lutheran in Kailua. Please remember to bring your Lutheran Handbook.
Pacifica Synod Highlights
Those with internet access can see the front page article in the Synod's newsletter highlighting LCH in the promotion for the upcoming Assembly in Waikiki, May 2 to May 5. Go to <www.PacificaSynod.org> and click on the newsletter link. Those without internet access can see a copy posted in the courtyard.
Pastor Steve and Intern Pastor Derek Fossey (St. John Lutheran Church, Kailua) were featured on the "Pacifica Light" web site following their attendance at the December 7 Pearl Harbor 65th commemoration. Derek's aloha clergy shirt drew the attention of many of the dignitaries, including Tom Brokaw and the Secretary of the Interior. Derek Fossey for President in 2012!
Newscaster Tom Brokaw is flanked by St. John's intern pastor, Derek Fossey, and Pastor Steve Jensen. They attended the 65th Pearl Harbor commemoration on December 7th.
Keep in Your Prayers...
| | | | | | |
| --- | --- | --- | --- | --- | --- |
| | Arlene | Erik | Joan | Lorie | Stephen |
| | Jean | Jerry | Maxim | Elin | Dorothy |
| | Jackie | Nan | Man-Hua | Yuko | Gayle |
January Birthdays
| | |
| --- | --- |
| Biz Person | 1/01 |
| Jeanne Castello | 1/03 |
| Fred Benco | 1/05 |
| Angie Niermann | 1/06 |
| Matthew Sato | 1/06 |
| Allen Bauchle | 1/12 |
| Mary Kubota | 1/12 |
| Dennis Rike | 1/15 |
| Palmyra Hethcote | 1/17 |
| Robert Raasch | 1/20 |
| Chuck Huxel | 1/22 |
Church Bulletin Bloopers
Don't let worry kill you—let the church help.
Thursday night—Potluck Supper. Prayer and medication to follow.
For those of you who have children and don't know it, we have a nursery downstairs.
The rosebud on the altar this morning is to announce the birth of David Alan Belzer, the sin of Rev. and Mrs. Julius Belzer.
This afternoon there will be meetings in the south and north ends of the church. Children will be baptized at both ends.
Next Sunday a special collection will be taken to defray the cost of the new carpet. All those wishing to do something on the new carpet will come forward and do so.
The ladies of the church have cast off clothing of every kind. They can be seen in the church basement.
LCH Worship Participants—8:00 AM Holy Communion
Jan. 7
Jan. 14
Jan. 21
Jan. 28
LECTOR
Chuck Huxel
Fritz Fritschel
Flo Foerster
Peggy Anderson
ASSISTANT
MINISTERS
Paul Benco
Carolyn Ishikawa
Laurie Leach
Crescent C.
Peggy Anderson
Chuck Huxel
Flo Foerster
Stephanie Miller
ACOLYTES
Kyra Ann T.
Sophie C.
Colin B.
Cresent C.
LAYING ON
OF HANDS
TBA
LCH Worship Participants—10:30 AM Choral Eucharist
Jan. 7
Jan. 14
Jan. 21
Jan. 28
LECTOR
Kathryn Klingebiel
Don Person
Jacob Burkman
Randy Castello
DEACON
Charlotte D'Evelyn
Jim Sullivan
Jeanne Castello
Stephen Schmidt
SUBDEACON
Sean D'Evelyn
Sylvia Hormann-Alper
Bob Tellander
Koré S.
COMMUNION
ASSISTANT
Randy Christensen
Karyn C.
Jeanette Hanson
Linde S.
ACOLYTES
Jordan McCreary
Jim Sullivan
Koré S.
Linde S.
Karyn C.
Olivia Castro
Whitney Walker
Rusty Walker
LAYING ON
OF HANDS
TBA
USHERS
Peter Flachsbart
Paul Fujii
Jean-Paul Klingebiel
LaVerne Rickard
Peter Flachsbart
Paul Fujii
Jean-Paul Klingebiel
LaVerne Rickard
Peter Flachsbart
Paul Fujii
Jean-Paul Klingebiel
LaVerne Rickard
Peter Flachsbart
Paul Fujii
Jean-Paul Klingebiel
LaVerne Rickard
Heart Beat Deadline
Next Heart Beat Deadline is Tuesday, January 23!
Calendar: January 2007
Monday, January 1—Happy New Year!—LCH Office Closed

4:00 PM German Vespers

Wednesday, January 3

6:30 PM 8:00 O'clock Ensemble Rehearsal

Sunday, January 7—Baptism of Our Lord

8:00 AM Holy Communion
9:10 AM Learning Ministries
10:30 AM Choral Eucharist
6:30 PM Confirmation—St. John's Lutheran
7:00 PM Parents' Meeting, St. John's Lutheran
8:30 PM Pre-Compline Discussion
9:00 PM Compline

Monday, January 8

6:00 PM Mutual Ministry

Tuesday, January 9

1:00 PM Learning Ministry
6:30 PM Worship and Music

Wednesday, January 10

12:30 PM Finance Committee

Saturday, January 13

9:00 AM In Stitches

Sunday, January 14—Sunday 2 • Time after Epiphany

8:00 AM Holy Communion
9:10 AM Learning Ministries
10:30 AM Choral Eucharist
4:00 PM Marilyn Mason Organ Concert
8:30 PM Pre-Compline Discussion
9:00 PM Compline

Monday, January 15—Martin Luther King, Jr. Day—LCH Office Closed

7:30 PM Young Adult Bible Study

Tuesday, January 16

6:00 PM Executive Committee
6:30 PM Council Meeting

Wednesday, January 17

6:30 PM Confirmation—Calvary by the Sea

Friday, January 19

1:30 PM Prepare IHS Meals
5:30 PM Serve IHS Meals

Saturday, January 20

9:00 AM New Hymnal Workshop—Calvary by the Sea

Sunday, January 21—Sunday 3 • Time after Epiphany

8:00 AM Holy Communion
9:10 AM Learning Ministries
10:30 AM Choral Eucharist
12:30 PM Lunch Bunch
8:30 PM Pre-Compline Discussion
9:00 PM Compline

Monday, January 22—Clergy Retreat with Bishop—KMC, Big Island

Tuesday, January 23

9:00 AM Heart Beat Deadline

Saturday, January 27

9:00 AM In Stitches
3:00 PM OYEA—"Tangled Blue" Concert

Sunday, January 28—Sunday 4 • Time after Epiphany

8:00 AM Holy Communion
9:10 AM Learning Ministries
10:30 AM Choral Eucharist
12:30 PM Lunch Bunch
8:30 PM Pre-Compline Discussion
9:00 PM Compline

Wednesday, January 31

9:00 AM Heart Beat Mailing
6:30 PM 8:00 O'Clock Ensemble
6:30 PM Confirmation—Calvary by the Sea
---

Copyright © 2007 Lutheran Church of Honolulu
Comments welcome at webmaster@lchwelcome.org