Adam Landherr
Church Counci Member and Sunday School Teacher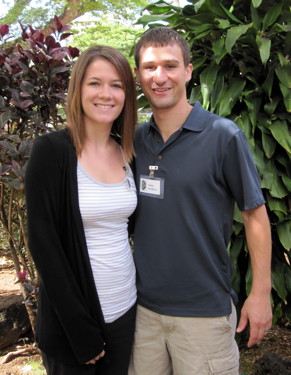 Adam Landherr with his wife Crystal

My idea of a perfect day is... paddling out into the surf as the sun comes up, an afternoon kayak outing, and an endless plate of sushi rolls to end the day.

My life verse... Let go, let God.

My favorite Bible character is.... Simon Peter because he was always trying to show his exceptional faith.

My biggest pet peeve is.... traffic.

I stay at LCH because... Everyone is sincerely caring and excited to invite new comers into the LCH 'ohana.



---

Copyright © 2010 Lutheran Church of Honolulu
1730 Punahou Street, Honolulu, HI 96822 • 808-941-2566
Comments welcome at webmaster@lchwelcome.org