Crystal Landherr
Sunday School Teacher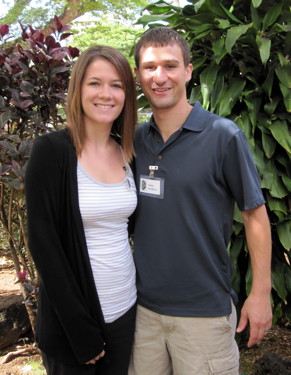 Crystal Landherr with her husband Adam

I was born in... Rochester, MN. I'm chilly just thinking about it!

My nickname is... Keeko, what I called myself as a little girl.

My favorite sports team is... Minnesota Twins, I love baseball!

I am happiest when... I'm with my husband.

I came to LCH because... it was near our first home in Hawaii; however, I keep coming back because of the welcoming friendly members. It reminds us so much of our home church!



---

Copyright © 2010 Lutheran Church of Honolulu
1730 Punahou Street, Honolulu, HI 96822 • 808-941-2566
Comments welcome at webmaster@lchwelcome.org