Steve Miller
Former Treasurer and Member of the Church Council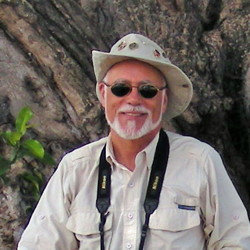 The best advice I could give a 20 year old is... to do the hard stuff first.
My idea of a perfect day is... playing with grandchildren, teaching medicine or art, and maybe playing a little golf.
I stay at LCH because of... the enlightening interchange with all the diverse people.
---
I am a retired Eye Surgeon. I still teach surgery and medical administration in China, Tibet, Cambodia, India, Nepal with the SEVA Foundation <www.SEVA.org> to found self-supporting eye hospitals. I play piano and accordion for fun at LCH jam session.
---

Copyright © 2011 Lutheran Church of Honolulu
1730 Punahou Street, Honolulu, HI 96822 • 808-941-2566
Comments welcome at webmaster@lchwelcome.org