Aloha Intern Pastor Josh!
On Sunday, August 20, the congregation of the Lutheran Church of Honolulu said aloha to Josh Graber, intern pastor for the past year.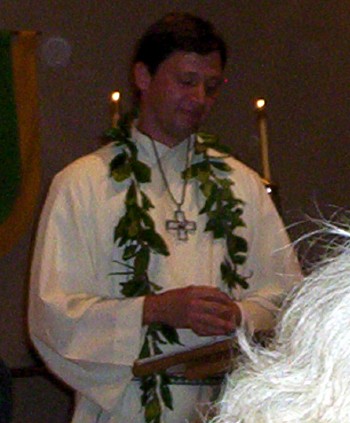 Josh preached his final sermon, in which he told of his grandparents, who set an example of service for him to follow.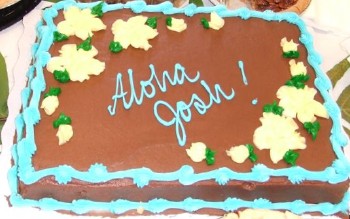 Following the service, everyone enjoyed a sumptuous pot-luck, with cake.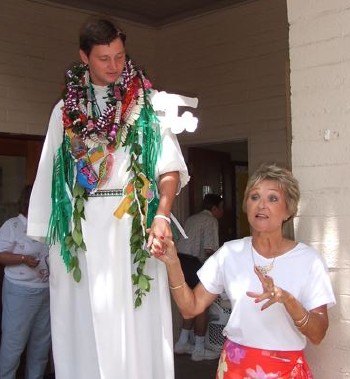 This was followed by gifts and tributes from many whose lives had been touched by Josh's presence, starting with Peggy Anderson. (As you can see, Peggy puts Josh on a pedestal.)



Kathy Crosier talked about working with Carl to teach Josh to chant and his progress in learning to play the organ.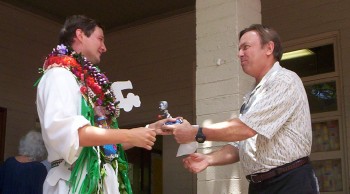 Fred Benco told about their basketball games together and presented Josh with an award from their basketball league.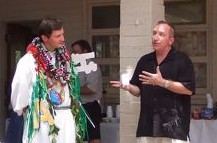 Pastor Steve commented on Josh's unusual internship with two supervising pastors and expressed his appreciation for working as a team since Pastor Barber left.
Final Farewells on Tuesday, August 22
There were good-byes to the staff that day.



Some came by the church to say aloha...



....and others came to the airport....



...saying their farewells....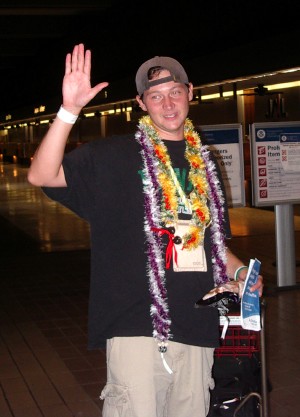 ...until it was finally time to go.
---

Copyright © 2006 Lutheran Church of Honolulu
1730 Punahou Street, Honolulu, HI 96822 • 808-941-2566
Comments welcome at webmaster@lchwelcome.org