A Letter from the Hukilau Dean about the Recent Kona Earthquake
On Tuesday, October 17th I flew to Kona, Hawaii to see how the Lutheran Church and the Hukilau Conference might best respond to the emergency resulting from the earthquake last Sunday and the resulting aftershocks.

Pastor Randy Mundt and I visited with the widow of Pastor Fred Sapp, Carman Sapp, and her daughter Natalie. Their house received structural damage having been lifted off its foundation.

The house of Pastor Randy and Gail Mundt seems to have escaped structural damage, but the roof will need to be completely replaced, and the decking outside has shifted off its pilings and is in danger of falling down the hillside causing more damage to the house and the pool.

Many members of Holy Trinity have suffered damages to their homes and belongings.

Thankfully, the harbor was allowed to reopen yesterday, so there should be minimum slowdowns and/or disruptions in the delivery of goods and supplies

The rain, flooding, and lightening that have occurred over the last three days have added to the problems of the people on the Big Island. There have been over 2 dozen aftershocks that continue to rattle nerves as well as structures.

Working through the Synod, we are contacting Lutheran Disaster Relief to see what long-term relief we might have access to. We will also be working over the next days and weeks to determine how members in Hukilau congregations might come together with work parties and other recovery efforts.

As to the short term needs, I am asking that each congregation in the Hukilau Conference collect a special offering this Sunday to be forwarded to the congregation of Holy Trinity for the needs of members of their congregations. Please continue to hold them in your prayers through the days and weeks to come.

I am attaching three photos (Webmaster's Note: Click on any of the pictures to get a larger view):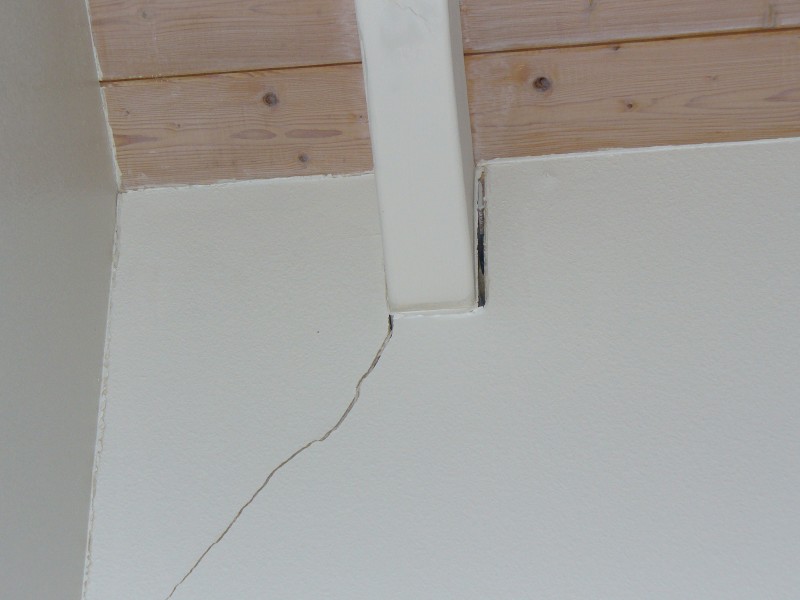 One is of a crack in the ceiling of Mundt's house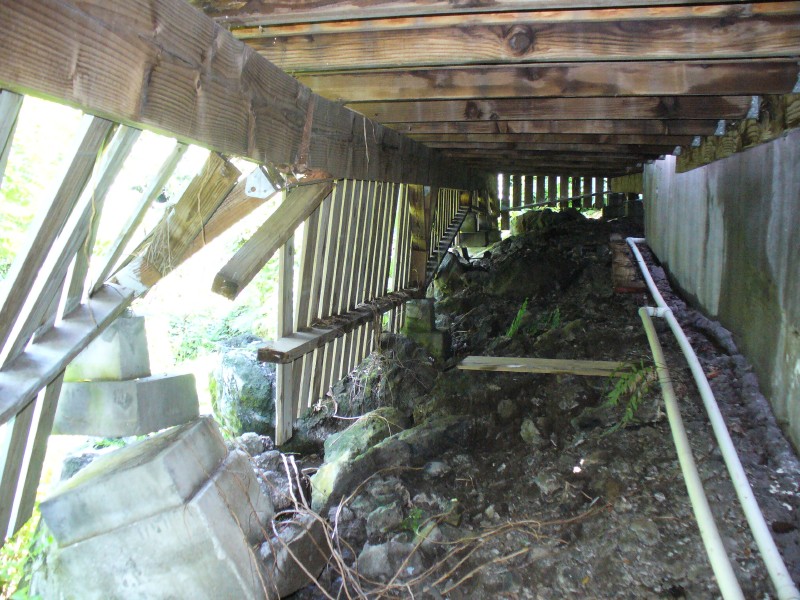 The next shows how the foundation below the decking at the Mundt house has shifted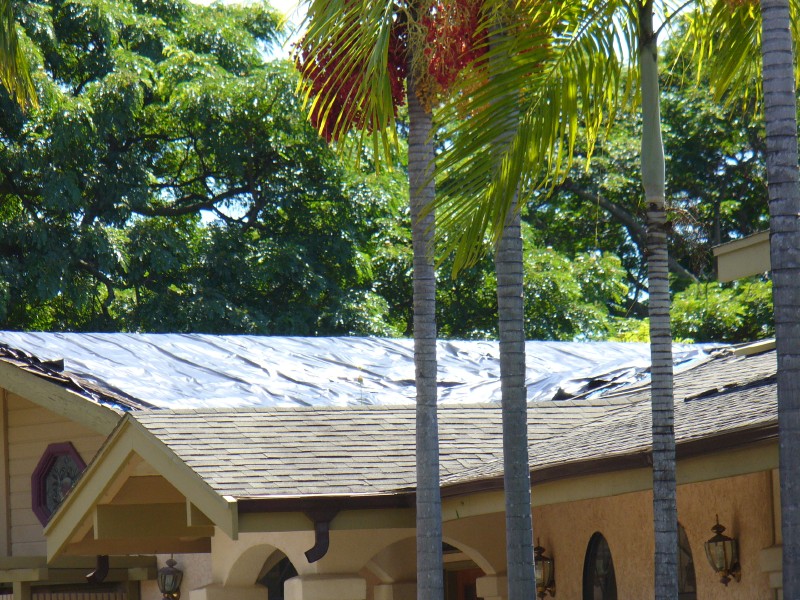 The next is a photo of a roof with the tarp covering where the tiles used to be.
In Christ,
Pastor Ruth Peterson
---

Copyright © 2006 Ruth Peterson and Lutheran Church of Honolulu
1730 Punahou Street, Honolulu, HI 96822 • 808-941-2566
Comments welcome at webmaster@lchwelcome.org