Installation of Pastor Jeff Lilley as 12th Pastor of LCH
The installation service began with musical offerings by children and youth of the congregation.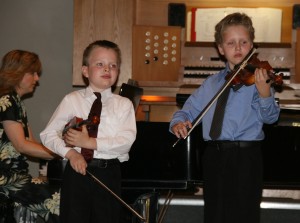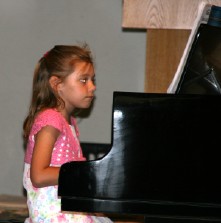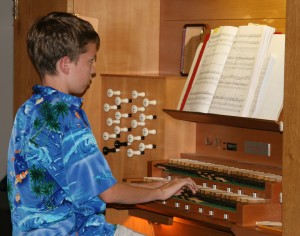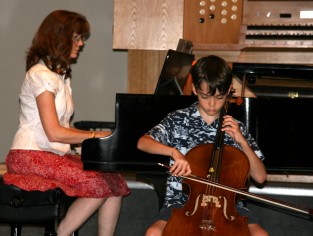 The blowing of the pu (conch shell), followed by Hawaiian chant (right) and The Queen's Prayer established an Hawaiian context for worship.
Top of Page





Bishop Murray Finck of the Pacifica Synod (left) brought greetings and preached.



Bishop Finck led the service of installation, questioning Pastor Lilley (right) and then asking for the congregation's acceptance of him as our pastor.

All the clergy present were invited to come forward to lay hands on Pastor Lilley for the blessing and laying on of hands (below).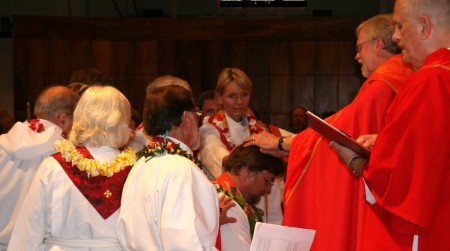 Tokens of ministry were then presented.


Linda Miller, representing the Learning Ministry Committee, and children of the congregation presented a shell for baptism.






Members of the Call Committee presented a Lectionary Bible.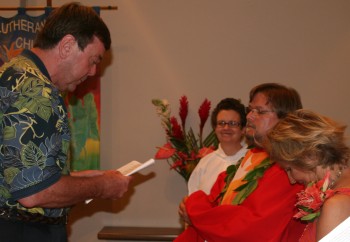 Brian Weis, council president, and members of the Church Council vested Pastor Lilley with the chasuble.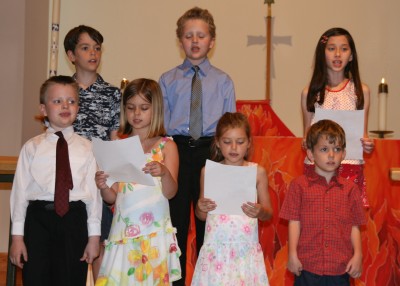 Music for the service was presented by the 8:00 O'Clock Ensemble, the LCH Choir, the F.R.O.G.S. Choir of LCH children (right), and the Compline Choir (below).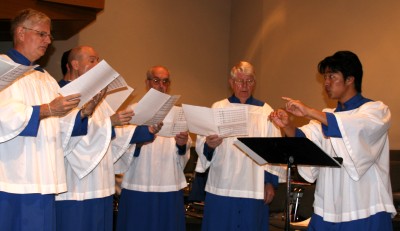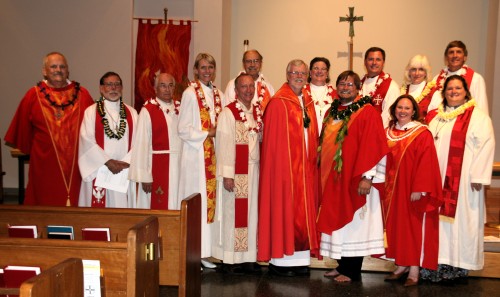 Following the service, Bishop Finck and Pastor Lilley posed for a picture with the assisting ministers and the clergy who attended.





A delicious meal was served following worship, giving everyone a chance to fellowship together.




Pastor Lilley's wife Jean and daughter, Meghann, were travelled to Honolulu for the Installation. Mrs. Lilley will rejoin her husband in a few weeks.
---

Copyright © 2007 Lutheran Church of Honolulu
1730 Punahou Street, Honolulu, HI 96822 • 808-941-2566
Comments welcome at webmaster@lchwelcome.org