Aloha to Interim Pastor Steve Jensen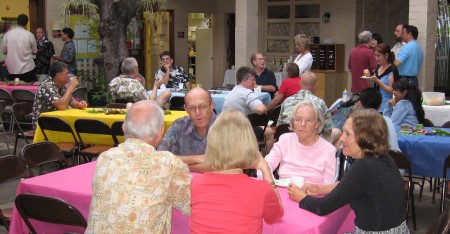 After a momentous year of preparing and searching for a new pastor, members and friends gathered to say aloha to our interim pastor for the last year, the Rev. Steve Jensen. The evening began with a social hour in the courtyard (right).



As with any LCH social gathering, there was a bountiful potluck...





...and a cake honoring Pastor Steve.
Top of Page



Following dinner, everyone moved into the Nave for a program, MCed by Search Committee Chair Bob Zimmer (left).
The program involved reminiscences and thanks from many leaders of the congregation (below).
| | | | |
| --- | --- | --- | --- |
| | | | |
| Don Person | Peggy Anderson | Karyn C. | Stephen Schmidt |
| | | | |
| Linda Miller | Jeanette Hansen | Chuck Huxel | Carl Crosier |
| | | | |
| Fred Benco | Irmgard Hörmann | Olivia Castro | Mary Fastenau |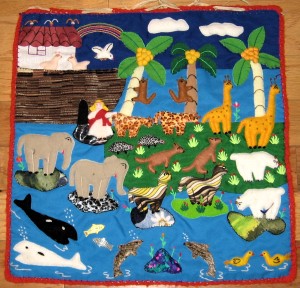 In among the talks, Georgine Stark sand her moving rendition of "He's Got the Whole World in His Hands."
Several of the speakers also presented Pastor Steve with tokens of appreciation, including Marine service patches and an ark quilt (right).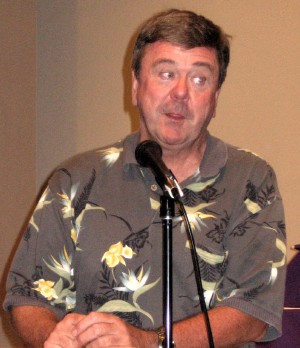 The final speaker was by Council President Brian Weis.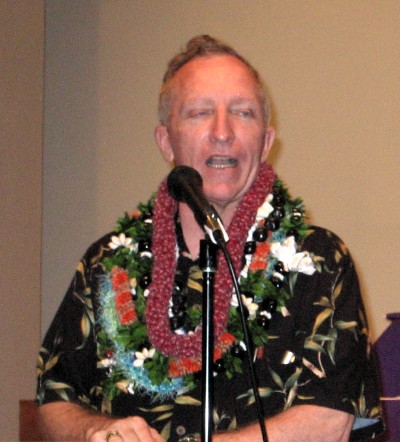 Pastor Steve responded with comments on his year with LCH and words of thanks and encouragement for our future with our new pastor.



The evening ended with everyone joining in the singing of "Eternal Father, Strong to Save," the Navy hymn.
---

Copyright © 2007 Lutheran Church of Honolulu
1730 Punahou Street, Honolulu, HI 96822 • 808-941-2566
Comments welcome at webmaster@lchwelcome.org