Benefit Concerts
Description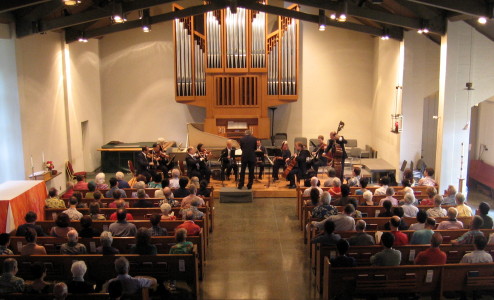 The May 2008 Bach Pilgrimage concert raised more than $3,000 for IHS.
LCH has a tradition of offering one or two benefit concerts each year. All proceeds from such concerts (ticket sales, contributions and calabash, refreshment donations) go to the chosen beneficiary. Over the last 15 years, about $50,000 has been raised for local charities through the benefit concerts. And in 2006 the LCH kids got into it with a concert to benefit the Heifer Ark. You can help in lots of ways!
Volunteer Opportunities
Specific volunteer opportunities include ushering at the concert (2 hours), directing parking for evening events (45 minutes), helping prepare special mailings (1.5 hours), and helping to provide and serve refreshments (2 hours)
Members
Volunteers are always welcome.
Main Contact
Carl Crosier
Next Group: Sunday SchoolPrevious Group: Aloha Jam
---

Copyright © 2010 Lutheran Church of Honolulu
1730 Punahou Street, Honolulu, HI 96822 • 808-941-2566
Comments welcome at webmaster@lchwelcome.org