The Cantata Project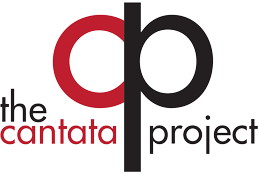 The Cantata Project was established in 2012 at LCH to commission and premiere new cantatas. We are born of the long-standing tradition of Vespers services based on music from the rich, Germanic Lutheran heritage including works by composers such as Buxtehude, Distler, Telemann, and of course, Bach. At the Lutheran Church of Honolulu, like in many other congregations, we believe God's work is continually revealed to us through the mysteries of our daily lives and through the beauty of new art.
With the Cantata Project, we explore and encourage the ongoing revelation of faith in the 21st century continuing the long, rich tradition of sacred music. And while still a nascent project, our first cantata is already under commission from New York-based composer Dr. Robinson McClellan and librettist Robin Muir-Miller of Australia. The cantata will be premiered on Trinity Sunday, May 26, 2013, in a service including the traditionally-appointed readings, psalms, hymnody, a magnificat, and an offertory motet along with a short homily.
As the Project grows, we hope to work with other congregations and performing ensembles to co-commission and co-premiere these new works.
For more information about the project or about co-commissioning in the future, contact LCH's director of music and liturgy, Dr. Miguel Felipe at <miguel@lchwelcome.org>.
---

Copyright © 2013 Lutheran Church of Honolulu
1730 Punahou Street, Honolulu, HI 96822 • 808-941-2566
Comments welcome at webmaster@lchwelcome.org