The HeartBeat
A Message from Pastor Jeff
More Than Crumbs

One day when Jesus had finished preaching, a Samaritan woman came and begged Jesus to heal her daughter who had been afflicted by a demon. Jesus answered her first by ignoring her, and then by scorning her. "It is not fair to take the children's food and throw it to the dogs." Undaunted she knelt before him and cried, "Yes Lord, but even the dogs eat the crumbs that fall from the master's table." Moved by her faith, Jesus healed the daughter of the Samaritan woman.
This curious story in the 15th chapter of Matthew's Gospel is sometimes seen as a key turning point for the ministry of Jesus and, by extension, for the whole church. Jesus meets the woman's first entreaty by declaring that he was sent "only to the lost sheep of Israel." The Samaritan woman and all who were not of the house of Israel simply did not figure into Jesus' ministry. But a pleading mother, a lost soul, gave Jesus an opportunity to minister in a way he was not expecting that day. He gave the Samaritan woman and her daughter far more than crumbs under the table; he gave her an entire feast by healing her daughter from her infirmity and giving mother and daughter new life. The story is one that fleshes out God's generosity of grace that is unfettered by social convention, cast, or peer pressure.
I never cease to be amazed at how God's generosity of grace sustains the church and the world even today. When we get caught up in our preferences, traditions, pettiness, and fear, God's word and God's promise bring us back into relationship with God and with one another in ways that are truly life-giving. Several years ago a young family hoping to have their child baptized contacted the pastor at a church near their home. They had been turned down by another congregation in town because they were not able to make a "full" commitment to life in the congregation. Their business was open on Sunday, so they would seldom be able to attend Sunday worship. Despite their desire to participate in other ways, it did not seem to be enough. After meeting the family, the pastor of the second congregation invited them into membership. This congregation saw the sacrament as God's invitation in grace rather than the church's guarded gate. They became wonderful, active, and joyful members of that congregation. Perhaps the first church saw this family as, "not of the right house"—it is hard to know. But the second congregation offered a crumb of God's generous grace and ended up with a sumptuous feast.
It is this feast that God has given us to share with the world. Sometimes we struggle to push away from the table we think of as our own and make room for a stranger. But there is always room there, and the generous feast of grace never seems to run short. I am glad to be sharing this meal with you, and I rejoice that God has invited us—like the Samaritan woman—to share God's table.
Pastor Jeff Lilley
pr.jeff@lchwelcome.org
Foodland/Western Union
Give Aloha program
starts September 1
Make a donation (up to $249.00 per person) to LCH at any Foodland or Sack N Save checkout between September 1 and 30, 2008, using our organization code below, and Foodland and the Western Union Foundation will match donations up to a total of $285,000 for all organizations combined.
Our Organization Code is 78224
August Council Meeting Highlights
Mary Fastenau, Council Secretary
Employment Policies. The Council approved the recommendations prepared by the Personnel Committee, led by Cheryl Crozier Garcia, which proposed a series of policies on employee reviews, job descriptions, and methods to determine compensation. The policies are designed to make sure LCH is fair in how it treats its employees today and moving forward.
Financial Report. Member and plate offerings stood at 93% year-to-date in the July 2008 financial report. The consistent offering during the slower summer season is considered a positive sign.
Stewardship Drive. The Stewardship Committee has a plan in place for the October stewardship campaign. The goal is to get 100% of the congregation's members to make pledges for 2009.
Committee Budgets. All church committees are asked to turn in their 2009 budgets by September 15.

You cannot go very far on our island without running into a roadblock. Everywhere you look orange cones, cement barriers, and potholes get in our way and divert us from our plans. In the same way, our stewardship efforts can be diverted by work, school, hobbies, volunteering, housework, care-giving, and a thousand other things that demand our time, talents, and treasure. Sometimes we just don't feel ready to give any more to the needs of the church.
What do you think would have happened if the disciples had decided they could only put in an hour a week to follow Jesus' command to spread the Good News? Suppose our predecessors here had only contributed a few pennies toward building the Lutheran Church of Honolulu. Would we today have this vibrant congregation on Punahou Street if they had not answered the call?
The center of the LCH Mission Statement is found in these three words: worshipping, growing, serving. Consider saying "yes" the next time you are asked to give just a little more of yourself. And please look for our upcoming stewardship campaign and learn how you—and your steadfast giving—can be a part of LCH's vision of worshipping, growing, and serving.
Last call for Sunday School subs
We have the most fantastic kids in this congregation! Have you ever felt like getting to know them a little bit better? Here is your chance. The Sunday School needs subs on September 14 for grades 1 and 2 and September 28 for grades Pre-K and Kindergarten. Classes run from 9:15 to 9:50 am. It's fun, it's easy, and it's so rewarding.
We will provide lessons and support. A sign-up sheet will be on a table in the Hörmann Courtyard.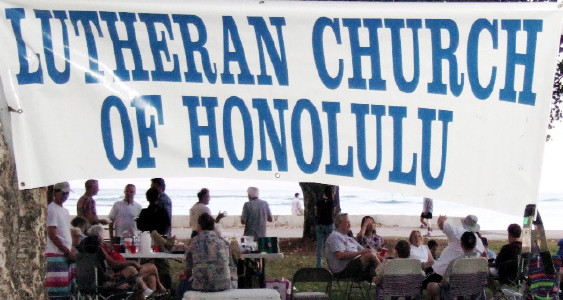 More than 40 LCHers had a blast at Pau Hana Friday at Ala Moana Beach Park in August.
Are you able to donate two hours on the last Wednesday of each month?
HeartBeat Team Leader and Team Member(s) Needed
With the departure of Team Leader Biz Person, LCH needs a volunteer to lead the HeartBeat mailing team. Other team members are also wanted. It will take approximately two hours of your time on the last Wednesday of each month. Both training and written procedure are available. While the team has been meeting at 9:00 am, there is flexibility to meet later during the day if that is convenient for all members of the team.
Call the church office at 941-2566 if you can donate your talents to this special communication activity.
Angel Network Ingathering
LCHers are generous! The August ingathering for Angel Network was wonderful. A shopping cart overflowing with saimin, canned tuna, spam, canned fruit, and personal care items was collected for Angel Network located at Calvary by the Sea Lutheran Church. Thank you for your support. Ingatherings are scheduled for the first Sunday of every month.
Leadership Roundtable
Sunday, September 7, at 10:30 am (and on the first Sunday of every month), the chairperson or another representative of each committee will meet in the Pastor's office with Pastor Jeff Lilley and the Council President Brian Weis. This is to enhance communications between all committees. See you all there!
Committee/Interest Group Chairs
Committee/Group
Leader
Aloha Jam:
Pastor Jeff Lilley
Archives:
James Cartwright
Audit:
Shannon Liston
Concert:
Carl Crosier
Communications:
Carol Langner
Council:
Brian Weis
Fellowship:
Jeanette Hanson
Finance:
Roy Helms
Food for Thought:
Kathryn Klingebiel
Game Night:
Stephanie Miller
Garden Club:
Carol Langner
In Stitches:
Linda Miller
Learning Ministry:
Fred Benco
Lunch Bunch:
Stephanie Miller
Mary Magdalene Society:
Francisco Barajas
& Robert Zimmer
Ministry Plan Task Force:
Jim Niermann
Mutual Ministry/Transition:
Olivia Castro
Process Theology:
Fritz Fritschel
Property:
Jean-Paul Klingebiel
Scholarship:
Fred Benco
Social Ministry:
Ray Herradura
& Robert Zimmer
Stewardship:
Pam Buckley
& Jeanne Castello
Sunday School:
Laurie Leach
& Linda Miller
Worship & Music:
Linda Miller
Writers' Workshop:
Kathryn Klingebiel
Youth:
Sean D'Evelyn
Confirmation Overnight—September 5 & 6
What does it mean to be a follower of Jesus?
Friday, September 5 (schedule subject to change)
4:00 pm—Beach time and Dinner (pizza?)
7:00 pm—Gathering—Songs, ice-breakers, small groups
8:00 pm—Campfire
9:30 pm—Vespers—Baptismal theme
10:00 pm—Beginning of a sleepless night
Saturday, September 6 (schedule subject to change)
8:00 am—Breakfast
8:45 am—Gathering—Songs
9:00 am—Session #1—Importance of worship/fellowship to be a follower of Christ
10:00 am—Games
11:00 am—Session #2—Proclaim the Good News
12:00 pm—Lunch
1:00 pm—Gathering—Songs
1:15 pm—Session #3—Serve all People
2:15 pm —Games and hangout time
3:15 pm—Camp clean-up
3:45 pm—Closing Worship
Come help In Stitches
LCH has had so many wonderful guests this summer that our supply of lei is somewhat depleted. If you can help us, please come on one of the Saturdays below. If you want to make some lei at home, Linda Miller would love to help you get the supplies. Come learn how to make these lei and have fun and fellowship with friends; or, just come and keep us company and work on your own project.
In Stitches, the LCH craft group, meets the second and fourth Saturday of every month from 9:00 to 11:00 am in the Boardroom. The next few meetings are September 13 and 27 and October 11 and 25. For more information, please call Linda Miller through the Church Office (941-2566).
Food for Thought
Food for Thought will meet for a potluck supper and discussion at the home of Irmgard Hörmann on Saturday, September 13, at 6:30 pm. All are welcome.
For directions or information, please contact Kathryn Klingebiel through the Church Office (941-2566).
Process Theology Forum

The next meeting of the Process Thought group led by Fritz Fritschel will be at Lutheran Church of Honolulu on Saturday, September 13, 9:30–11:00 a.m. and again on Sunday, September 14, at noon. One of the useful standards and gauges of one's theology is the way that one understands and uses prayer. This will be our topic. In preparation for the September meeting, look up the following article: "Process theology and contemplative prayer: Seeking the presence of God" by Nancy D. Campbell and Marti J. Steussy (Encounter, Winter 2002). It is available at <findarticles.com/p/articles/mi_qa4044/is_200201/ai_n9026738>. Encounter is a rather progressive theological journal that is accessible to a lay audience.
The topic of prayer was suggested by one of the members of the group. Feel free to make a suggestion of your own, even if (especially if) it comes from your cynical or skeptical side.
Writers' Workshop
Writers' Workshop will meet on Monday, September 15, 7:00 to 8:30 pm in the Boardroom (or Rainbow Room) at LCH. The Fall 2008 schedule also includes meetings on October 20, November 17, and December 15.
For more information, please contact Kathryn Klingebiel through the Church Office (941-2566).
Book of Faith Bible Studies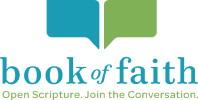 The Book of Faith Initiative is an effort by the Evangelical Lutheran Church of American to encourage members, pastors, bishops, and the community to become more literate in the first language of our faith, the Bible. Fred Benco and Learning Ministries will begin the effort by offering a study on the lesser prophets during the Education Hour between services this Fall. Pastor Jeff Lilley will offer a daytime Bible study on the letters of Paul each Thursday morning beginning September 25 from 10:00 am to 11:15 am. (Please check the church calendar as there are occasional Thursdays when Pastor is out of town.) The first section will be an introduction to Paul and Pauline Theology. We will dive right into the literature and share our perspectives on Paul's fascinating theology. This is not a lecture course, but a true reading Bible study. Everyone is welcome!
Help Pay the Medical Expenses of a Former Member of the Congregation
by Olivia Castro
Imagine my surprise when I came home and saw a flyer on the garage. "What is Christine's picture doing on that flyer?" What I read moved me to action. Friends of hers are organizing fundraising activities to offset medical expenses. They had only planned to post flyers on homes in their section of Mililani. They had extra flyers after that was done, so they came to the next section, which included our home, never realizing that anyone else in Mililani had a connection with Christine.
I came to know Christine when I first moved to Hawaii 27 years ago, though I haven't seen her for some time. Christine Dolfo (Kaeo) was born and baptized into the LCH ohana almost 40 years ago. She is the sister of Beverly Shelton and Ivan Kaeo, wife of Ross, and mother of three children. Christine has breast cancer and her health insurance has high copays for her surgery and chemotherapy. Just to have her surgery in October, she will need to pay well over $10,000 out-of-pocket.
You can help Christine pay her medical expenses by putting your donation in the calabash available at church. Make your check payable to LCH and note Christine Dolfo in the memo line.
Clear skies and blue water for OYEA Surfing in August.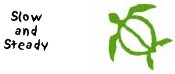 What's New on the LCH Website?
Bill Potter, Webmaster

The month of August has been a fairly quiet one on the LCH website. There are a few new pictures and articles on the Congregational Life page, along with a slideshow of pictures related to the preparations of the music storage room. In addition, by the time you read this, glosses will have been added to the Worship page.
Future plans call for adding glosses to additional pages and a revision to the Spiritual Resources page. I am hoping to add links to a variety of prayer resources (such as Morning and Evening Prayer services updated on a daily basis) and theological information (including links to all of Pastor Fritz's articles in the Star-Bulletin). I welcome any of your suggestions for additions to this page.
A thank you from Pacifica Synod
Dear Pastor Jeff and Leaders at LCH,
Thank you so much for your recent gift to the "Blessed to Build Two Blessings" Program of the Pacifica Synod! We are grateful for your continued partnership in ministry, and for the many creative and hospitable ways you are engaging the community where God has placed you.
Blessings this autumn in your mission,
Rich Ajer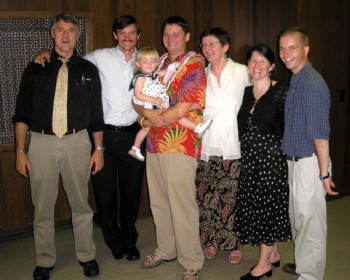 The Rev. Josh Graber (center), former LCH Intern Pastor, with his family at his ordination
Aloha Everyone, from the currently warm Fargo-Moorhead area!
I've started my new job at Trinity Lutheran in Moorhead. Since I started on August 1, it has been pretty busy. Getting trained at a 4,000-member church takes some time! I will be the Young Adult Pastor here, but I also have regular pastoral duties, like preaching from the ten-foot wide pulpit this Sunday! It is huge! LCHers would never stand for that! I'm excited to be here though. Transition into Ministry is an excellent program that will help create a rich two-year experience for me.
My ordination was great, and I was so happy to see that LCH had sent an emissary to be in attendance. Brian Weis gave me a beautiful lei and the gorgeous stole that I can't wait to get a chance to wear. I was also wearing my Hawaiian clergy shirt and sandals at my ordination. I think the bishop might have been wondering what was going on, but he went along with it! I'm going to be installed here at Trinity on August 31. I hope you will all continue to keep me and my ministry here in your thoughts and prayers as a long distance member of the LCH Ohana. I love all of you and miss you very much. Continued Blessings!
It sounds like Kathy's surgery went well. Thanks for sending me the newsletter and messages. I got a couple cards from members of the congregation too! Thanks for remembering me!
Mahalo Nui Loa,
(Rev!) Joshua Graber
Attendance and Offerings for August
Date
Worship Service
Attendance
Offering Fund
Offering Amount
August 3
9:15 AM Service
96
Offering
$2,531.00
Compline
27
Sunday School
$0.90
Total
123
Social Ministries
$26.00
Angel Network
$25.00
August 10
9:15 AM Service
118
Offering
$,865.00
Compline
18
Capital Improvements
$100.00
Total
136
August 17
8:00 AM Service
35
Offering
$2,869.61
10:30 AM Service
82
Sunday School
$1.00
Compline
23
B2B2B
$50.00
Total
140
Social Ministries
$26.00
August 24
8:00 AM Service
40
Offering
$3,617.50
10:30 AM Service
70
Sunday School
$0.55
Compline
17
World Hunger
$50.00
Total
127
Christine Dolfo Medical
$225.00
Keep in Your Prayers...
Amalie
Hanna
Kathy
Anita
Hugo
Ken
CJ
James
Linda
Christine
Janae
Lorie
Dan
Jerry
Paige
Emelda
Jim
Rosemary
Gary
Joe
Shane
Katherine
September Birthdays
Date
Name
9/01
Annabelle Beck
9/03
Jimmy Castro
9/03
Kalau Jones
9/03
Mary Reese
9/05
Michael Gorman
9/07
Ronald Mizuno


9/09
Joseph Zuiker
9/10
Gerda Turner
9/11
Naomi C.
9/11
Carl Crosier
9/11
Iniki S.
9/11
Emily Okikawa
9/11
Kyra Ann T.
9/16
Rev. David Barber
9/17
Carolyn Ishikawa
9/18
Sacha P.
9/21
Jerome Vasconcellos
9/22
Justin J.
9/25
Sharon Von Deylen
9/29
Janelle Hanson
9/29
Colette J.
LCH Worship Participants
TIME
8:00 AM
8:00 AM
8:00 AM
8:00 AM
LECTOR
Michael Formby
Carolyn Koehler
Jim Sullivan
Peggy Anderson
COMMUNION
ASSISTANT
Peggy Anderson
Bobby Broyles
Laurie Leach
Crescent C.
Chuck Huxel
Laurie Leach
Jim Sullivan
Kyra Ann T.
ACOLYTES
Colin B.
Sophie C.
Crescent C.
Mitchell G.
LAYING ON
OF HANDS
Robert Zimmer
USHERS
Fred Benco
Fred Benco
Fred Benco
Fred Benco
TIME
10:30 AM
10:30 AM
10:30 AM
10:30 AM
LECTOR
Robert Zimmer
Sean D'Evelyn
Mary Fastenau
Roy Helms
DEACON
TBA
Bob Tellander
Charlotte D'Evelyn
Sylvia Horman-Alper
SUBDEACON
Karyn C.
Mary Fastenau
Ray Herradura
Robert Zimmer
COMMUNION
ASSISTANT
Randy Christensen
TBA
Jeanette Hanson
ACOLYTES
Jordan M.
Mary Fastenau
Karyn C.
Ray Herradura
Karyn C.
Robert Zimmer
Jordan M.
Ray Herradura
USHERS
Peter Flachsbart
Jean-Paul Klingebiel
Chuck Pearson
Peter Flachsbart
Jean-Paul Klingebiel
Chuck Pearson
Peter Flachsbart
Jean-Paul Klingebiel
Chuck Pearson
Peter Flachsbart
Jean-Paul Klingebiel
Chuck Pearson
ALTAR
GUILD
Jeanette Hanson
Olivia Castro
Mary-Jo Estes
Billie Jean Ries
Jeanette Hanson
Olivia Castro
Mary-Jo Estes
Billie Jean Ries
Jeanette Hanson
Olivia Castro
Mary-Jo Estes
Billie Jean Ries
Jeanette Hanson
Olivia Castro
Mary-Jo Estes
Billie Jean Ries
Heart Beat Deadline
Next Heart Beat Deadline is Tuesday, September 24!
Heavenly Humor
Good news and bad news
Two 80-year-old women, Sue and Barb, had loved playing tennis together all their lives, starting in high school.
When Sue was hospitalized and told by the doctors that she was dying, Barb visited her and said, "Sue, we've been good friends all these years. Please do me one favor: when you get to Heaven, somehow you must let me know if there's tennis there."
Sue replied, "If it's at all possible, I'll do this favor for you, my dear friend."
A couple weeks after Sue died, Barb was awakened one night by a blinding flash of light and a voice calling out, "Barb! Barb! It's me, Sue. I'm in Heaven. And I have some really good news for you and some bad news."
"Tell me the good news first," Barb said.
"The good news," Sue said, "is that there's tennis in Heaven. And all of our old friends who've died are here, too. We're all young again. It's always springtime. It never rains or snows. And best of all, we can play tennis all we want, and we never get tired."
"That's fantastic!" Barb replied. "It's beyond my wildest dreams! So what's the bad news?"
"You're playing here Tuesday," Sue said.
—via Theresa Bowen & David Schobel, USTA, White Plains, NY
(From The Funny Side of Tennis by Cal Samra. Reprinted with permission.)
Calendar: September 2008
Day
Date
Event and Time
Monday
September 1
Labor Day—Office Closed
Mutual Ministry Meeting, 6:00 P.M.
Thursday
September 4
Preschool Chapel, 10:00 A.M.
LCH Choir Rehearsal, 7:00 P.M.
Friday
September 5
Confirmation Overnight, Camp Mokuleia, 4:00 P.M.
Saturday
September 6
Confirmation Overnight, Camp Mokuleia
Mary Magdalene Wine Bottling, 3:00 P.M.
Sunday
September 7
Angel Network Ingathering
Holy Communion, 8:00 A.M.
Christian Education, 9:10 A.M.
Choral Eucharist, 10:30 A.M.
Leadership Roundtable, 11:45 A.M.
Pre-Compline Discussion, 8:30 P.M.
Compline, 9:00 P.M.
Monday
September 8
Aloha Jam, 6:00 P.M.
Tuesday
September 9
Worship & Music Committee, 6:30 P.M.
Wednesday
September 10
Finance Committee, 12:30 P.M.
Thursday
September 11
Preschool Chapel, 10:00 A.M.
LCH Choir Rehearsal, 7:00 P.M.
Saturday
September 13
In Stitches, 9:00 A.M.
Process Theology Forum, 9:30 A.M.
Mary Magdalene Society, 6:00 P.M.
Food for Thought, 6:30 P.M.
Sunday
September 14
Holy Communion, 8:00 A.M.
Christian Education, 9:10 A.M.
Choral Eucharist, 10:30 A.M.
Process Theology Forum, 12:00 P.M.
Pre-Compline Discussion, 8:30 P.M.
Compline, 9:00 P.M.
Monday
September 15
Budget requests due
Writers' Workshop, 7:00 P.M.
Tuesday
September 16
HeartBeat Deadline, 9:00 A.M.
Executive Committee, 6:00 P.M.
Council Meeting, 6:30 P.M.
Wednesday
September 17
Joint Confirmation, 6:00 P.M.
Thursday
September 18
Preschool Chapel, 10:00 A.M.
LCH Choir Rehearsal, 7:00 P.M.
Friday
September 19
IHS Meals—Prepared, 1:00 P.M.
IHS Meals—Served, 5:30 P.M.
Sunday
September 21
Holy Communion, 8:00 A.M.
Christian Education, 9:10 A.M.
Choral Eucharist, 10:30 A.M.
Pre-Compline Discussion, 8:30 P.M.
Compline, 9:00 P.M..
Wednesday
September 24
HeartBeat Mailing, 9:00 A.M.
Joint Confirmation, 6:00 P.M.
Thursday
September 25
Book of Faith Bible Study, 10:00 A.M.
Preschool Chapel, 10:00 A.M.
LCH Choir Rehearsal, 7:00 P.M.
Saturday
September 27
In Stitches, 9:00 A.M.
Game Night, 6:30 P.M.
Sunday
September 28
Holy Communion, 8:00 A.M.
Christian Education, 9:10 A.M.
Ushers' Training, 9:15 A.M.
Choral Eucharist, 10:30 A.M.
Solemn Vespers and Compline, 7:30 P.M. Poster (PDF)
---

Copyright © 2008 Lutheran Church of Honolulu
Comments welcome at webmaster@lchwelcome.org