All are welcome to Exploring Boundaries...and Beyond, and monthly series of fellowship, intellectual exploration, and worship at the Lutheran Church of Honolulu.
Exploring Boundaries...and Beyond 2012–2013
Exploring Boundaries...and Beyond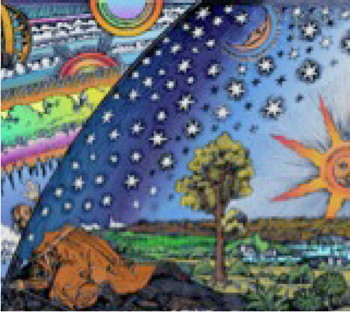 Exploring Boundaries...and Beyond (EBB) is a monthly series of presentations that explore ideas and values at the boundaries where our faith meets the rest of the world. The range of topics is intentionally broad, reflecting the scope of interests and concerns within our faith community. Our speakers, all recognized in their fields, are drawn from LCH, the universities, and the wider community. Bring your questions!
EBB takes place on the third Sunday of each month during the school year at 6:00 PM. These evenings are free and open to the public. Please invite your friends and family.
Presentations
Each month's presentation and discussion will take place in Isenberg Hall from 6:00 until 7:15 PM.
Scheduled presentations for this year include:
Date
Speaker and Title
September 15
"Do You Dream in Color?" by Laurie Rubin—Being blind since birth, didn't stop her from following her dreams to become an opera singer. She has written a memoire, titled Do You Dream in Color? Insights from a Girl Without Sight. The book is aimed at a young audience, but her message is important for all of us at any age. From her loneliness and isolation as a middle school student to her experiences skiing, Rubin offers her young readers a life story rich in detail and inspiration drawn from everyday challenges. Beginning with her childhood in California, Rubin tells the story of her life and the amazing experiences that led her to a career as an internationally celebrated mezzo-soprano.

Rubin describes her past as a "journey towards identity," one she hopes will resonate with young people struggling with two fundamental questions: "Who am I?" and "Where do I fit in?" Although most of us aren't blind, Rubin believes that many of us have traits that make us something other than "normal." These differences, like blindness, may seem like barriers, but for the strong and the persistent, dreams can overcome barriers—no matter how large they may seem. This is what makes her story so unique yet universal, and so important for young readers.

Laurie Rubin is known to LCHers as alto soloist from some of our concerts.

October 20
There will be no Exploring Boundaries...and Beyond in October because of the O'ahu Sacred Music Festival. The talk by Dr. Miller has been rescheduled for January.
November 17
"Cross Examinations" by Pastor Fritz Fritschel—The presentation will review interpretations of the theology of the cross

Pastor Fritschel is a retired ELCA pastor.  In addition to parish work, he taught religion at Augustana College in Sioux Falls, S.D., and served as a Hospice chaplain.

December 22
There will be no Exploring Boundaries...and Beyond in December.
January 19
"Charity vs. Self-Sufficiency" by Steve Miller—The discussion will center around the most preferable and practical use of charitable giving: micro-lending, sustainability, development projects, etc.  The date for this presentation may be changed, so please watch for further information.

Dr. Miller, a retired physician, is active in practical philanthropy in a number of countries.
Evening Prayer
Following the presentation, you are welcome to join the evening prayer service from 7:30 to 8:00 PM.
Evening Prayer will be a participatory half-hour service of hymns, prayers, readings, and choir music. The atmosphere will be quiet and meditative. Evening Prayer will be offered on the first and third Sunday of each month at 7:30 PM, unless precluded by another event (such as the O'ahu Sacred Music Festival on October 20).
---

Copyright © 2013 Lutheran Church of Honolulu
Comments welcome at webmaster@lchwelcome.org