June 2013—In this Issue:
Index of other issues of The HeartBeat
The HeartBeat
A Message from Pastor Jeff
An Awakened Church

Last Sunday we celebrated Pentecost—the birth of the Christian Church—in wind, flame, and word. The book of Acts records how Peter and the disciples spoke in the Spirit to crowds of people who had gathered from around the world, including Crete, Pamphilia, and Cyrene. Each person heard the gospel in their own language even though those who spoke the words were from Galilee. It was as if the gospel message had crossed the barriers of language and culture, preference and apathy, to rest on the hearts of all who had ears. Those who heard the message of the disciples were "stirred up" or "awakened" and began to ask, "What does this all mean?"
This "awakened church" became the seed for a two-thousand year adventure that continues to this day. But many are noticing a bit of sleepiness in our midst.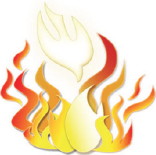 Last Sunday, we celebrated Pentecost Sunday here at Lutheran Church of Honolulu. While I am ever thankful for the many of you who faithfully serve and worship each week, I looked out on Sunday and asked myself, "What does this mean?" The crowd was, well, sparse. Please don't get me wrong or think me petty, it is simply disheartening to see so few people on one of the great holidays of the church. Of course, we have many Sundays where there are lots of people in worship, but what does it mean that LCH is beginning to follow the overall U.S. trend of declining attendance and membership? Is something missing? Are you not being fed in substantive ways? Have the members or pastors let you down in some way? Do you have ideas for new ministry or yearn for something new? Maybe it is all of the above or none of the above, but I feel the worst thing is to pretend not to notice. Worship attendance is an important barometer in the health of any ministry, and Pastor Angela and I want to be sure we are paying attention. We also want to invite your feedback. If there are areas in need of improvement (there always are!), we want to hear about it from and in listening, to serve you in Christ.
Last Sunday, we celebrated Pentecost—the birth of the church in wind, flame, and word—but the celebration is not yet at an end; it is just beginning. After one hundred years of ministry I truly believe that the Holy Spirit is just getting started with Lutheran Church of Honolulu! You are an amazingly talented, gifted, and generous people who are called, gathered, and enlightened in Christ. What might be possible if we were awakened like the crowds from Crete, Pamphilia, and Cyrene were awakened on that first day of Pentecost? What ministries would you love to be a part of? What new ministries is the Holy Spirit calling us to? What would your answer be to the question, "What is God up to in me and in my church today?" An awakened church probably has more questions than answers. We may not be sure exactly what it all means, but we know that we experience God, one another, and the world in amazing and life changing ways. May God's Pentecost Spirit awaken us.
With peace,
Pastor Jeff Lilley
pr.jeff@lchwelcome.org
Don't Forget!!
Summer Worship Schedule
Begins June 2!
9:15 AM • Holy Communion
7:30 PM • Evening Prayer
(1st and 3rd Sundays)
May Council Highlights
Council met Tuesday, May 21. Here are some of the highlights of the meeting:
Anticipated Lemke Trust bequest received. Funds used towards the payoff of Luther Place mortgage.
Since the PV installation, system has avoided 220,943.53 lbs. of CO2, with a total yield of 143,169.01 kWh.
Hörmann Courtyard Update: Still looking at design options from Kunkle Works. Further information to be presented at next month's meeting.
Financial Review Committee has been assembled and will begin work in June to finish 2010 audit and complete 2009 audit.
Member/plate giving at approximately 89% of expected giving YTD.
Mission Investment Fund account has been cashed and closed out—no longer necessary after payoff of Luther Place mortgage. Funds used towards new refrigerator and Kathy Crosier's celebration.
LCH constitution has been revised to meet current ELCA standards. Review tabled: will be reviewed by Council and finalized at next meeting.
Website team collaborating with web designer to update LCH website and communication outlets. New website launch date set for end of summer.
Process Thought
Saturday, June 8, 9:30 AM–11:00 AM

The topic for this month's Process Thought group entails the relationship between Buddhism and Christianity. Our local demography suggests that we have a special opportunity to engage in a dialogue between the two faiths. As a focus, we will examine the article, "What is the purpose of life? Wisdom, Compassion, Creativity." The article can be found on the website of "Jesus, Jazz and Buddhism,"—a website familiar to those who have attended our group before. Our discussions are always open to new comers and promise to be stimulating. Saturday, June 8, 9:30–11:00 AM at Lutheran Church of Honolulu.
Good Gifts Benefit Concert Complete!

The children would like to thank everyone who contributed to the 2013 Good Gifts Benefit Concert. In total, $3,165.00 was raised!
The children discussed how they would like to distribute the funds through the ELCA's Good Gifts program, and after much discussion, they decided to opt for a healthcare package This healthcare package includes four surgeries for eyesight restoration, routine health and dental care for twenty-one children, immunization and vaccinations for twenty children, one-year home visits and medication for six HIV or AIDS patients, two mosquito nets, and three medical treatments for malaria. We will be sending an order request in the next few weeks.
If you would like to learn more about the Good Gifts program and the options the children chose to support, please visit <www.elca.org/goodgifts>. Thank you again for supporting the children's endeavors here at LCH!
Mokule'ia Summer Camp
"Breaking New Ground" is the theme for this year's overnight summer camp at Camp Mokule'ia! The camp is owned by the Episcopal Diocese of Hawai'i, but the program is open for all children—Lutherans too! For children entering grades 9–12, camp is July 5–11. For children entering grades 4–8, camp will be July 12–14. Talk with Pastor Angela for more info or visit the event website <www.LCHwelcome.org/camp13>.
Register Now! Day Camp/Vacation Bible School
"REACH" • 2 Corinthians 5:16–20
June 3–7 • 9:00 AM–3:00 PM (M–Th), 9:00 AM–Noon (Friday)
This day camp program is for children entering grades K–6. Older children are invited and encouraged to participate as helpers. The registration fee is $80 for the first child and $50 for each additional child in a family. Children are asked to bring a lunch with them every day (except Friday). For more information or to register, contact Pastor Angela at <pr.angela@lchwelcome.org>.
Congratulations Mark!
Mark Wong, our new organist has just accepted the position of Director of Communications for the City and County of Honolulu. We are proud to have him as a part of our wonderful staff and equally proud that he joins Mike Formby on the Mayor's Cabinet.
Committee/Interest Group Chairs
What's New on the LCH Website?
Bill Potter, Webmaster

May has been fairly quiet on the LCH website. An article about the visit of the Lehigh University Glee Club as the guest choir for Choral Eucharist on May 12 was added Congregational Life page. Additional stories are expected for Sunday School Fun Day and Trinity Vespers on May 26.
With the summer worship schedule due to take effect on June 2, the Home, Worship, and Visitor pages have been updated so that potential visitors are aware of the change.
In addition, Pastor Angela Freeman has brought together a committee to examine our website and our use of social. Carol Langner, Aaron Gould, Andrew McCaffrey, and I are working with Pastor Angela to shape our use of these media in order to communicate more effectively with both visitors and members. Watch for updates in the months ahead.
A Message from Pastor Angela
Multi-media Outreach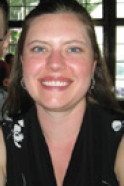 You may remember that one of the responsibilities the congregation entrusted to me when issuing my term call was "Outreach Ministry." A good portion of that was meant to send me (and hopefully others) into Waikiki to connect with people there and to build up the church outside our walls. While that is still a brewing idea that Pastor Jeff and I have discussed, are praying about, and are talking with other ministry leaders about, there's another important outreach ministry that also is getting some attention. That ministry is our online presence through social media, website, email newsletters, and even our digital imaging or logo.
After the core staff and I mulled over our multi-media ministry for many months, I then turned to members of our communications team, as well as a few other folks, to discuss our online ministry. These technologies are rewriting the ways that we connect not only with one another who are already in relationship, but especially with the ways that new members of the 'ohana connect with us for the first time. New technologies are changing the way conversations, influence, community, ministry, and leadership happen.
Even though social media, websites, etc. are still not the preferred way of communication for many people today, there's no way of denying that it is invaluable for healthy outreach and connection to the wider community. They are not just tools—they are ways of being in the world. They have become an integrated part of our culture, our lives, and even the way we practice our faith.
Together with the newly formed website team and the staff, we are working on a "re-branding" of sorts. The goal for us is that by the end of the summer, we will have reworked our website, reinvigorated our use of social media, and started to refresh our logo. It is important that all of these tools work together to support each other so that we will have the best practice of outreach and community connection. We want to be clear that what we currently have and have been using certainly isn't bad. In fact, it's rather good and has been maintained and worked on by faithful and talented people. But we also believe that a fresh face to the wider community reflects healthy and vibrant ministry for new people. We hope that these updates and changes will help to show that.
We live in a very different world than we did just a few years ago. Our lives have changed, and our church and our leaders are working hard to keep up. Please pray for our web-based ministry and please share ideas with me if and when you have them. And, stay tuned for a fabulous revealing of website, refreshed logo, and social media practices that we hope will all come together by summer's end!
Yours on the journey,
Pastor Angela Freeman
pr.angela@lchwelcome.org
P.S. If you haven't done so yet, I invite you to start following me and connecting online.
Ongoing Opportunity with Holoholo!
Local Goods & Shopping at LCH
Every Other Thursday, 2–4:00 PM
Buying locally is an act of environmental stewardship and care for God's creation. Now, you can do it right here at LCH.
We've had our first successful pickup, but you can still join in at any time by going to <www.holoholostore.com>. There you can order your bag of produce and add on other items like honey, coffee, eggs and more. When you're checking out, make sure you click on LCH as your pick up spot. There are multiple bag sizes offered and even trial bags available as well. The next pickup is scheduled for June 13.
Office Closed—King Kamehameha Day
Tuesday, June 11
Attendance and Offerings for May
Date
Worship Service
Attendance
Offering Fund
Offering Amount
May 5
8:00 AM Service
52
Offering
$4,353.00
10:30 AM Service
79
Sunday School Offerings
$6.00
Total
131
Social Ministry
$55.00
Good Gifts Benefit Concert
$50.00
Music Fund
$5.00
Mission Campaign
$215.00
May 12
8:00 AM Service
66
Offering
$2,160.00
10:30 AM Service
108
Sunday School Offerings
$3.00
Total
174
Good Gifts Benefit Concert
$500.00
Mission Campaign
$300.00
May 19
8:00 AM Service
63
Offering
$2,515.00
10:30 AM Service
70
Sunday School Offerings
$5.00
Evening Prayer
20
Altar Flowers
$35.00
Total
153
Angel Network
$10.00
Wounded Warriors
$1,250.00
Mission Campaign
$400.00
May 26
8:00 AM Service
55
Offering
$2,137.00
10:30 AM Service
64
Sunday School Offerings
$2.00
Holy Trinity Vespers
99
Music Fund
$250.00
Total
218
Mission Campaign
$60.00
Prayer Requests
Alicia
Eric
Maggie
Amy
Gene
Shirley
Carl
George
Stephen
Chris
Karen
Susan
Elaine
Trinity
June Birthdays
Date
Name
06/03
Kiyoko Nitz
06/03
Vincent Reid W.
06/04
LaVerne Rickard
06/04
Michael Sato
06/04
Angela Freeman
06/05
Jaime Crozier Garcia
06/06
Crescent C.
06/07
Austin Buckley
06/09
John Bickel
06/09
Kathryn Klingebiel
06/10
Miriam Sato
06/11
Susan Burns
06/11
Diane Perushek
06/13
Don Blanchard
06/14
Randy Christensen
06/16
Max W.
06/18
Seth Lilley
06/22
Joseph Pettit
06/26
Jeff Lilley
06/27
Sylvia Hormann-Alper
LCH Worship Participants
LECTOR
Jimmy Castro
Jim Cartwright
Fritz Fritschel
April Smith
Sara Heidenheimer
DEACON
Jim Cartwright
Frank Haas
SUBDEACON
Juli Cummings
Mary Fastenau
COMMUNION
ASSISTANTS
Laurie Leach
Peggy Anderson
Jeff Mack
Frank Haas
Mike Formby
Peter Lee
Ray Herradura
Mary Fastenau
Amanda Lippert
Sheena Lim-Urban
Jim Cartwright
Randy Christensen
Phyllis Hormann
Adriane Clissold
Sara Heidenheimer
Chuck Huxel
ACOLYTE
Wyatt Y.
Sophia S.
Dylan D.
Ian C.
Nathalie J.
LAYING ON
OF HANDS
Bob Zimmer
USHERS
Bill Fay
LaVerne Rickard
Peter Flachsbart
Bill Fay
LaVerne Rickard
Peter Flachsbart
Bill Fay
LaVerne Rickard
Peter Flachsbart
Bill Fay
LaVerne Rickard
Peter Flachsbart
Bill Fay
LaVerne Rickard
Peter Flachsbart
ALTAR
GUILD
Olivia Castro
Mary-Jo Estes
Billie Jean Ries
Penny Lawhn
Olivia Castro
Mary-Jo Estes
Billie Jean Ries
Penny Lawhn
Olivia Castro
Mary-Jo Estes
Billie Jean Ries
Penny Lawhn
Olivia Castro
Mary-Jo Estes
Billie Jean Ries
Penny Lawhn
Olivia Castro
Mary-Jo Estes
Billie Jean Ries
Penny Lawhn
HeartBeat Deadline
Next HeartBeat Deadline is Tuesday, June 18!
Calendar: June 2013
Day
Date
Event and Time
Sunday
June 2
Angel Network In-Gathering
Holy Communion, 9:15 AM
Leadership Roundtable, 10:30 AM
Confirmation, 3:30 PM
Poetry Group, 7:00 PM
Evening Prayer, 7:30 PM
Monday
June 3
Summer Day Camp (June 3–7), 9:00 AM
Mutual Ministry Meeting, 6:30 PM
Tuesday
June 4
Hukilau Pastors' Conference 9:30 AM
Thursday
June 6
Book of Faith Bible Studies, 10:00 AM
Staff Meeting, 3:00 PM
Saturday
June 8
Process Thought Forum, 9:30 AM
Sunday
June 9
Angel Network In-Gathering
Holy Communion, 9:15 AM
Monday
June 10
All Staff Meeting, 5:00 PM
Worship & Music, 6:30 PM
Tuesday
June 11
Office Closed—King Kamehameha Day
Wednesday
June 12
Finance Committee Meeting, 12:30 PM
Thursday
June 13
Book of Faith Bible Studies, 10:00 AM
Holoholo Pickup, 2:00 PM
Saturday
June 15
Prayer Group Meeting, 9:00 AM
Sunday
June 16
Holy Communion, 9:15 AM
Evening Prayer, 7:30 PM
Tuesday
June 18
HeartBeat Deadline, 9:00 AM
Council Meeting, 6:30 PM
Thursday
June 20
Book of Faith Bible Studies, 10:00 AM
Staff Meeting, 3:00 PM
Friday
June 21
IHS Meal Preparation, 1:00 PM
IHS Meal Serving, 5:30 PM
Saturday
June 22
One Pot One Hope, 10:00 AM
Sunday
June 23
Holy Communion, 9:15 AM
Thursday
June 27
Book of Faith Bible Studies, 10:00 AM
Holoholo Pickup, 2:00 PM
Staff Meeting, 3:00 PM
Saturday
June 29
Pau Hana, 5:00 PM
Sunday
June 30
Holy Communion, 9:15 AM
Monday
June 31
Mutual Ministry Meeting, 6:30 PM
---

Copyright © 2013 Lutheran Church of Honolulu
1730 Punahou Street, Honolulu, HI 96822 • 808-941-2566
Comments welcome at webmaster@lchwelcome.org