The HeartBeat
A Message from Pastor Jeff
God's Work, Our Hands

Twenty-five years ago three Lutheran bodies voted to join together to become one body of Christ in mission. The Lutheran Church in America, the American Lutheran Church, and the American Evangelical Lutheran Church became the Evangelical Lutheran Church in America (I can just imagine a bunch of church bureaucrats sitting in a smoke-filled room arguing about the name of the new church!). The driving force behind what became known as "the merger" was mission. All three churches believed that they could do more together than they could possibly do apart. The result was a church of over five million members! But even more impressive and exciting was the enthusiasm ELCA members and congregations had about getting into the world and making a difference in people's lives.
The ELCA eventually began to refer to itself as the Church of "God's work, Our Hands." While I have written a couple of time about the ELCA's work with disaster relief and hunger, there is so much more we have to celebrate in our twenty-five years together. We have created partnerships with many other churches and developed top-notch Bible studies and resources. We have established educational and health initiatives throughout the world and been active in areas of peace and justice. The 25th anniversary slogan "Always Being Made New" reminds us that, although our work has made an incredible difference in the world, it is still God who is about the task of reconciliation and renewal. It is "God's Work, Our hands."
On September 8, 2013, Lutheran Church of Honolulu will join with thousands of other ELCA congregations around the world in a day of celebration and giving thanks for our twenty-five years together. How will we celebrate? With our hands of course! Keeping with our tradition of serving, ELCA congregations will work with food banks, paint houses, clean up beaches, repair plumbing in senior homes, and a myriad of other actions as a way of living out our mission of love for our neighbor. We even are ordering T-shirts for all our volunteers to wear on September 8.
The churches of the Hukilau Conference here in Hawai'i will each undertake a service project to help alleviate hunger. While I don't have all the details quite yet, LCH hopes to combine our service event with an open house for our neighborhood. This will be a congregation-wide effort, and we hope everyone will join together in service to God and our neighbor in celebration of the wonderful church of which we are a part.
T-shirts may be pre-ordered the next two Sundays at the table in the Hörmann Courtyard. We have a few T-shirts in stock should you want to be an early adopter.
With peace,
Pastor Jeff Lilley
pr.jeff@lchwelcome.org
Mark Your Calendars!
ELCA 25th Anniversary Service Event
September 8, 2013
Don't forget to pre-order
your service day t-shirt!
More event details to follow!
July Council Highlights
Council met Tuesday, July 18. Here are some of the highlights of the meeting:
Pastor Angela to be meeting with Episcopal Diocese leadership again in August to discuss campus ministry planning/cooperation for upcoming school year.
Since the PV installation, system has avoided 235,937.72 lbs. of CO2, with a total yield of 152,885.08 kWh.
Thank you Anni Campbell for volunteering to help coordinate the ELCA 25th anniversary events for September 8.
Financial Review Committee has been assembled and has completed reports on the 2009 and 2010 audits. 2011 audit report should be completed at next meeting.
Member/plate giving at approximately 89% of expected giving YTD.
Hörmann Courtyard Update: Appears City and County of Honolulu will not be requiring sprinkler system for current proposed designs.
New logo design has been presented for critique and evaluation. Anticipate moving forward with design in collaboration with hired website designer.
LCH Constitution reviewed with suggested changes made. Updated draft constitution will be presented at November congregational meeting for approval.
Writers' Workshop

Writers' Workshop will meet next on Monday, August 12, and September 16. All are welcome. For information, please contact Kathryn Klingebiel through the Church Office (941-2566).
Food for Thought
Food for Thought is taking our usual summer break; we meet next on Saturday, August 24, at 6:30 PM at the home of Irmgard Hörmann, for potluck supper, video, and discussion. All are welcome. For information, please contact Kathryn Klingebiel through the Church Office (941-2566).
Adult Forum
"Healthy Kids, Healthy Churches, Healthy Communities"
Starting Sunday, August 4, 10:30 AM
The purpose of the "Healthy Kids, Healthy Churches, Healthy Communities" curriculum is to provide Christian congregations and parishes with an easy-to-use guide for having a conversation in your community about how to make healthier decisions. The curriculum allows people to draw on their own experiences, think theologically about care for our health and the health of others, become better informed, and take action. The conversations will help individuals, families, and communities create healthy environments that support our faith in our Creator God.
The hope is that this curriculum will continue the conversation here at LCH that we have been having for years about environment, sustainability, and creation care. We want to help empower you and your households to bring even more of these practices into your daily lives and make even healthier decisions. Please join us at 10:30 AM in the Boardroom at LCH following the Sunday morning service.
"Therefore, my beloved, be steadfast, immovable, always excelling in the work of the Lord, because you know that in the Lord your labor is not in vain." _—1 Corinthians 15:58
Spiritual Deepening
Saturday, August 10 • 10:00–11:30 AM
"Lectio divina" and "contemplative prayer" are ancient spiritual disciplines that draw us deeper into our lives with God. Not only can practicing these disciples together with a small group help keep you accountable in prayer, but it can also add an invaluable dimension to your prayer life. Pastor Angela will be leading this evening of prayer and guiding the participants through the disciplines. If you have never used these practices or if you are a master, you're welcome to gather in the Boardroom for the morning. Everyone is welcome!
OYEA
Oahu Youth Education & Activities is planning a kick off event. Middle school and high school students mark your calendars for Saturday, August 17, 10:00 AM–4:00 PM at LCH. We'll have fun, worship, a movie, lunch, and tons of smiles. Feel free to bring a friend! Speak with Pastor Angela if you have questions and to RSVP.
Confirmation
Youth 6–8 grade are invited to be a part of the confirmation program. Confirmation is an intensive time of learning and faith formation for early teens, helping them to begin to articulate their faith better and have a space to ask important questions about life and God. If you or your child is interested or you'd like more information, please contact Pastor Angela in the church office or by email <pr.angela@lchwelcome.org>.
Parents and students: mark your calendars. Confirmation information meeting is set for Wednesday, August 28, at 6:30 PM in the Rainbow Room.
Committee/Interest Group Chairs
College Students
It is getting to be that time again. If you're headed to college on the mainland, here in Hawai'i, or elsewhere, please let the church office know! We want to keep you in the loop. Send us your address and the name of your school. If you're staying in Hawai'i, let Pastor Angela know, and she'll get you connected with other college students here on island!
Summer is a Great Time to Join Altar Guild
We need more people to serve on the altar guild (the people who set out and clean up the communion equipment every Sunday). The duties are very simple but necessary for the smooth running of the services. We have three teams, so you would serve only one month out of three, and the work can be done on Sunday in about 15 minutes. We will train you and you will only be responsible for part of any one Sunday's duties. It's a concrete and easy way to help the church! Contact Linda Miller or sign up in the courtyard if you are interested.
Adults Needed to Help with Children's Sunday School
We have a wonderful group of children in our church and a dedicated group of adults who spend time with them in Sunday school each week, but as some of our dedicated people are moving away, we need some new faces on our Sunday school staff.
We like to have at least two adults for each age group so people can share the classes. We have materials for each of the age groups and will train new teachers. Please consider joining us in this important ministry.
If you feel you can help, please see Linda Miller, Laurie Leach, one of the pastors, or sign up in the courtyard and we will contact you. Mahalo!
LCH Volunteer of the Month for August 2013

The Congregational Council would like to recognize Mary Fastenau as the LCH volunteer of the month for August. What hasn't Mary done at LCH since her arrival in Hawai'i in 1989? She has served numerous times on the church Council, including stints as secretary and president in the pivotal year of 1993 as we considered, deliberated, and voted to become a Reconciling In Christ congregation. Mary has volunteered to be our delegate to the Pacifica Synod annual meetings. Her skills as a planner, motivator, and leader shined as Mary participated in social ministry endeavors, church communications efforts, and helping facilitate congregational events such as this year's celebration to honor our retiring organist, Kathy Crosier.
You will frequently see Mary on Sundays assisting with the service as a deacon or communion assistant. She enthusiastically greets visitors with her smile and friendly demeanor.
Mahalo, Mary, for your ever cheerful attitude and willingness to say "yes" in spreading the good news of Jesus within our congregation and beyond!
Much mahalo,
LCH Council
Support me and Support a Great Cause!
A message from the Parish Coordinator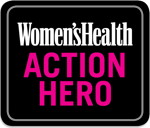 For those of you who have followed me throughout my marathon training and various other running events, I have some exciting new developments to share! Women's Health magazine conducted a nationwide search to find women in each state that are striving to empower others to live more active, healthy lifestyles and who have set an example in community service. One woman was selected to represent each state as a 2013 Women's Health Action Hero, and I was selected to represent Hawai'i!
Part of my responsibility as an "Action Hero" is to participate in their RUN10FEED10 campaign. This campaign involves the coordination of 10k races being held in each state to raise funds to support the FEED Foundation and provide nutritious meals for impoverished individuals. By registering, you will instantly provide 10 meals for those going hungry in your locale. I am charged with the task of recruiting Hawai'i residents to register to run their own 10k as part of the RUN10FEED10 campaign. But don't worry, even if you aren't a runner, you can still participate! Here is how it works and the two ways in which can help!
1) Not a runner? No problem. You can donate! To financially support my project, just visit my crowdrise profile <www.crowdrise.com/hawaiirun10feed10>. By donating here you are directly supporting the Hawai'i division of this campaign. My goal is to exceed my fundraising requirements, so please consider giving to this cause!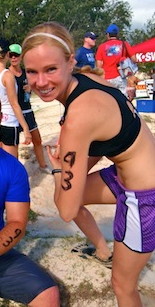 2) You can run! The beauty of organizing my own race is that you can literally run your 10k at any point between now and October 27. Cost of registration is only $28, and it will be reduced by 10% if you use my promo code WHROSEBER. All you have to do is register as a "Run Your Own 10k," run your 10k whenever you feel like it, and log your route on the site. Your registration automatically funds those ten meals for the Hawai'i community. As a bonus, you will also receive ten free issues of Women's Health magazine and a limited edition FEED Foundation canvas sack.
Alternatively, if you don't want to run by your lonesome, I will be organizing a group run on August 10 at 5:00 PM. This will allow anyone who registers to all participate together (since it is much more fun to all run together, right?!). The plan is to meet at Kailua Beach Park around 4:00 PM, set up some canopies, grills, coolers, etc. on the beach, take some awesome pre-run photos, then head out as a group for our 10k run at 5:00 PM. When we get back, we can jump in the ocean, hang out on the beach, BBQ, and take some more photos to make the rest of the county jealous. Since this is just a "fun run" and not timed, the goal is to just have a great time supporting a great cause. Running in a grass skirt is highly encouraged!
To register for this run, please visit <run10feed10.com/home>. Click on the Run Registration" tab at the top, and then select "Run My Own 10k" at the bottom of the drop-down menu.
For more information on the RUN10FEED10 campaign or the FEED Foundation, please visit <run10feed10.com/home/#!/about> or <www.feedprojects.com>.
Please don't hesitate to contact me in the church office if you have any questions! Thanks so much for your support and help in allowing me to represent Hawai'i!
Much mahalo,
Sarah Roseberg
Parish Coordinator
Congratulations Nick!
Nick Castello, son of Randy and Jeanne, will be moving to Ostrava, Czech Republic, to play professional volleyball for the VK Ostrava team in the CEV Volleyball Champions League.
Please keep him in your prayers while he lives abroad for the next nine months.
"Prison Monologues"
Featuring women from the WCCC
You are cordially invited to join us for a special live performance of the "Prison Monologues" on Saturday, August 24, 5:30 PM, at St. John Lutheran (1004 Kailua Rd., Kailua).
Under the leadership of Warden Mark Kawika Patterson, the Women's Community Correctional Center (WCCC) is taking a community building approach to change within a trauma-informed care framework. WCCC has received national attention as it attempts to teach the women inmates to lead a forgiven life. The Prison Writing Project headed by community volunteer teacher Patricia Clough challenges the women through reading, studying, writing and personal reflection to come to terms with the circumstances that lead them to prison. For the past eight years the women have published their writings and reflections in a journal entitled Hulihia, which translates from Hawaiian as "to transform." See a short feature at <www.youtube.com/watch?v=LlzWtlLTIao>.
A light meal will be provided following the performance, so please R.S.V.P. at 261-5787 or <sjohnhi@hawaii.rr.com> with the number of people who will be attending.
A free will offering will be collected to benefit the women of WCCC.
Office Closed—Statehood Day
Friday, August 16
Attendance and Offerings for July
Date
Worship Service
Attendance
Offering Fund
Offering Amount
July 7
9:15 AM Service
82
Offering
$3,393.00
Evening Prayer
14
Sunday School Offerings
$2.00
Total
96
Social Ministries—IHS
$500.00
Musical Instruments
$5.00
Mission Campaign
$95.00
July 14
9:15 AM Service
103
Offering
$1,901.00
Sunday School Offerings
$2.00
Mission Campaign
$1,331.00
July 21
9:15 AM Service
95
Offering
$2,276.00
Evening Prayer
10
Sunday School Offerings
$5.00
Total
105
Social Ministries
$55.00
Angel Network
$10.00
Mission Campaign
$365.00
July 28
9:15 AM Service
103
Offering
$1,336.00
Sunday School Offerings
$2.00
Social Ministries
$55.00
Music Fund
$200.00
Mission Campaign
$355.00
Prayer Requests
Alicia
Eric
Maggie
Amy
Gene
Shirley
Carl
George
Stephen
Chris
Karen
Susan
Elaine
Trinity
August Birthdays
Date
Name
08/03
Elizabeth Pearson
08/04
Veronica Weeks
08/05
Nedra Walker
08/06
Sissy Arakawa
08/13
Alexa S.
08/14
Benjamin Fay
08/17
Gordon Wallace
08/18
Jean-Paul Klingebiel
08/24
Dennis Hethcote
08/27
Peggy Khan
08/29
Melissa Schmidt
08/29
Selena Schmidt
LCH Worship Participants
LECTOR
Mike Formby
Peggy Anderson
Adriane Clissold
Amanda Lippert
DEACON
Mary Fastenau
Frank Haas
Ray Herradura
Ray Herradura
SUBDEACON
Jim Cartwright
Bob Tellander
Frank Haas
Bob Tellander
COMMUNION
ASSISTANTS
Mike Formby
Peter Lee
Phyllis Hormann
Peggy Anderson
Laurie Leach
Amanda Lippert
Jim Sullivan
Randy Christensen
ACOLYTES
Miranda L.
Savannah M.
Nathalie J.
Coco J.
Max W.
Reid W.
Lillie J.
Savannah M.
LAYING OF HANDS
Stephanie Luuloa
USHERS
Chuck Huxel
Jean-Paul Klingebiel
Billie Jean Ries
Nan Wond
Chuck Huxel
Jean-Paul Klingebiel
Billie Jean Ries
Nan Wond
Chuck Huxel
Jean-Paul Klingebiel
Billie Jean Ries
Nan Wond
Chuck Huxel
Jean-Paul Klingebiel
Billie Jean Ries
Nan Wond
ALTAR
GUILD
Josie Bidgood
Linda Miller
Lori Nishimura
Lois Watanabe
Josie Bidgood
Linda Miller
Lori Nishimura
Lois Watanabe
Josie Bidgood
Linda Miller
Lori Nishimura
Lois Watanabe
Josie Bidgood
Linda Miller
Lori Nishimura
Lois Watanabe
HeartBeat Deadline
Next HeartBeat Deadline is Tuesday, August 20!
Calendar: August 2013
Day
Date
Event and Time
Thursday
August 1
Book of Faith Bible Studies, 10:00 AM
Staff Meeting, 3:00 PM
Sunday
August 4
Angel Network In-Gathering
Choral Eucharist, 9:15 AM
Christian Education, 10:30 AM
Evening Prayer, 7:30 PM
Thursday
August 8
Book of Faith Bible Studies, 10:00 AM
Holoholo Pickup, 2:00 PM
Staff Meeting, 3:00 PM
Saturday
August 10
Spiritual Deepening, 10:00 AM
RUN10FEED10 Run, 4:00 PM
Sunday
August 11
Choral Eucharist, 9:15 AM
Christian Education, 10:30 AM
Financial Review Meeting, 11:00 AM
Monday
August 12
All Staff Meeting, 5:00 PM
Worship & Music, 6:30 PM
Writers' Workshop, 7:00 PM
Tuesday
August 13
Hukilau Pastors' Meeting, 9:30 AM
Wednesday
August 14
Finance Committee Meeting, 12:30 PM
Thursday
August 15
Book of Faith Bible Studies, 10:00 AM
Friday
August 16
Office Closed—Statehood Day
IHS Meal Preparation, 1:00 PM
IHS Meal Serving, 5:30 PM
Saturday
August 17
OYEA Day Retreat, 10:00 AM
Sunday
August 18
Choral Eucharist, 9:15 AM
Christian Education, 10:30 AM
The Great 18 Leipzig Chorales, 2:00 PM
Evening Prayer, 7:30 PM
Tuesday
August 20
Heartbeat Deadline, 9:00 AM
Council Meeting, 6:30 PM
Thursday
August 22
Book of Faith Bible Studies, 10:00 AM
Holoholo Pickup, 2:00 PM
Staff Meeting, 3:00 PM
LCH Choir Rehearsal, 7:00 PM
Saturday
August 24
One Pot One Hope, 10:00 AM
Council Visioning Meeting, 10:30 AM
Prison Monologues @ St. John, 5:30 PM
Food for Thought, 6:30 PM
Sunday
August 25
Choral Eucharist, 9:15 AM
Christian Education, 10:30 AM
Financial Review Meeting, 11:00 AM
The Great 18 Leipzig Chorales, 2:00 PM
Wednesday
August 28
Eight O'Clock Ensemble, 6:30 PM
Thursday
August 29
Book of Faith Bible Studies, 10:00 AM
Staff Meeting, 3:00 PM
LCH Choir Rehearsal, 7:00 PM
---

Copyright © 2013 Lutheran Church of Honolulu
1730 Punahou Street, Honolulu, HI 96822 • 808-941-2566
Comments welcome at webmaster@lchwelcome.org